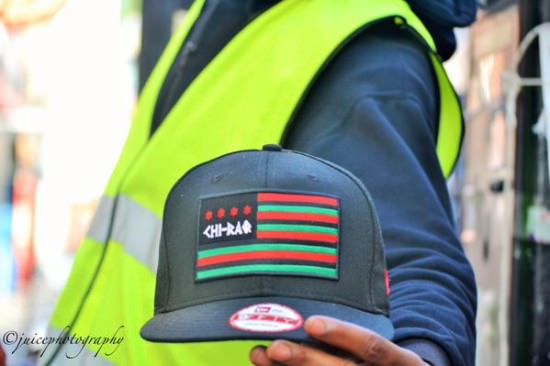 Photos courtesy of Juice Photography.
As you probably know by now, filming for Spike Lee's 'Chiraq' commenced in Wicker Park and Englewood yesterday. Wicker music venue Double Door was transformed into 'Da End Up' early on yesterday for what some have said were live performance/club scenes featuring Nick Cannon's character, Terror Tee.
While it's not exactly 100% clear what was filmed at Double Door yesterday and last night, one thing is for sure — a few of Chicago's own were in attendance. Vic Mensa, Stunt Taylor, Taylor Bennett, Young Chop, King 100 James, Hypno Carlito and Prince Eazy were all spotted on the set and can be seen in the pics below. It's unclear whether any of those guys were involved in any of the scenes shot or if they were just there to check it out, but I'm sure we'll find out soon.
In the meantime, check out some flicks from the set below and stay tuned.