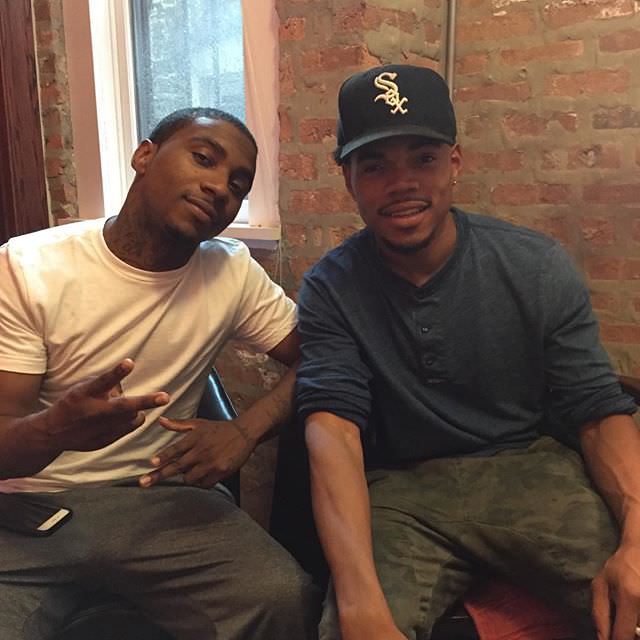 Chance The Rapper has had a busy weekend.
Friday night he dropped by the Vic Mensa show at Virgin Hotels presented by Hennessy, and last night he went to his BFF Taylor Swift's concert at Soldier Field (you can see a picture of the two of them below). He's also been rehearsing like a mad man for his headlining set at the Pitchfork Music Festival this evening.
But int he midst of all this craziness, he somehow found time to get with Lil B to record an album yesterday afternoon. No seriously, this really happened. I've heard some details, but they're confidential at the moment. When and where will this surface? Stay tuned for more details — but this could get very interesting.
Update: Check out a snippet from the album below.