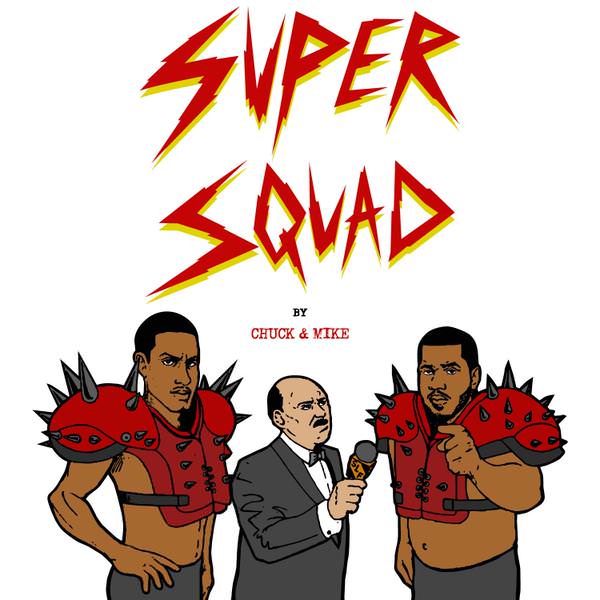 "I'm in the coupe listening to Snoop 'Woof', this is what I do"
Chuck Inglish and Sir Michael Rocks. Chuck and Mike. Man, to be honest it's hard for me to call them anything other than The Cool Kids, but never mind that. The Cool Kids are dead. That name is buried, so say your goodbyes. Peace out.
Chuck and Mike are back, though — at least on this track. And that's reason enough to celebrate.
These two are the originators. Pioneers of what's popping today. And it's about time everyone pays homage to them. Yeah, everyone's screaming Squad nowadays, but these two are the O.G. Squad. The "Super Squad" if you will. Any time they're together it's a holiday, so take a day off with Mike and Chuck below. That artwork is too hot, btw. Tag team back again.
This is off Chuck's new album, which will be dropping in the very, very, very near future. Stay tuned.