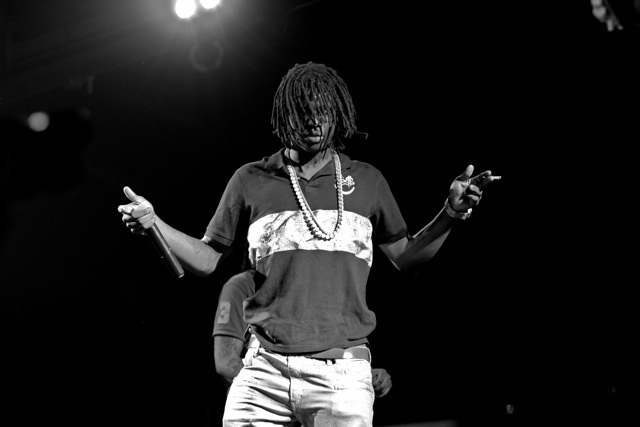 Chief Keef will be beamed from Beverly Hills to Pilsen tomorrow night as part of his hologram concert, benefitting the South Side toddler who was killed in the aftermath of the shooting of Keef's Glo Gang affiliate, Capo, last weekend.
The event starts at 7:30 and requires a $50 donation to attend. The Chicago Tribune has full details on the event:
As Chief Keef raps on a soundstage in Beverly Hills, Calif., his hologram will appear on a stage built into a semi-trailer truck parked inside the Redmoon Theater, said Owen Phillips, spokesman for event host Hologram USA. Doors to the theater, 2120 S. Jefferson St., will open at 7:30 p.m., and the concert will start at 8:30 p.m.

A $50 minimum donation is required to attend, Phillips said. The money raised at the concert, and matched by Chief Keef and Hologram USA CEO Alki David, will go to the family of Dillan Harris, 13 months, who was killed Saturday when a car struck his stroller on the sidewalk in the 6300 block of South Ellis Avenue in the Woodlawn neighborhood.