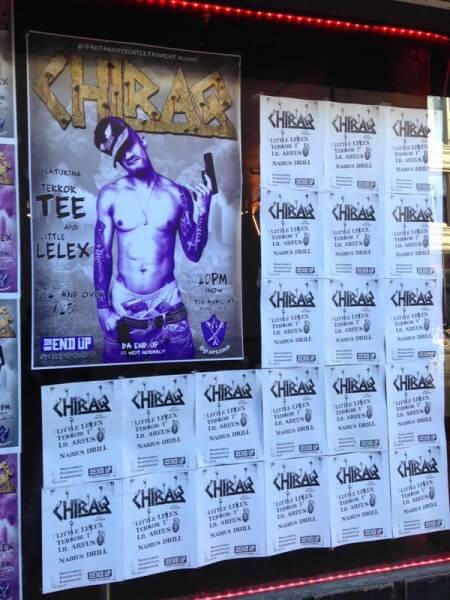 Spike Lee's highly controversial film, Chiraq, wrapped filming last week in Chicago, and today more details emerge about the film's release. It was announced this morning that it will be the first-ever original movie released by Amazon, and is expected to hit theaters in December (just in time for the Oscar cut-off). They also announced the full cast, as well as the lead character of the film, Teyonah Parris.
Check out the official press release below:
Amazon Studios today announced that Spike Lee's next major film (working title, Chi-Raq) is the first-ever Amazon Original Movie produced. Chi-Raq will feature Nick Cannon, Wesley Snipes, Jennifer Hudson, Teyonah Parris, D.B. Sweeney, Harry Lennix, Steve Harris, Angela Bassett with John Cusack and Samuel L. Jackson. In what will be her breakout-starring role, Teyonah Parris will play the central lead character. Chi-Raq was shot entirely in Chicago and wrapped last week.

Written by both the critically acclaimed filmmaker Spike Lee (Do The Right Thing), and writer/director Kevin Willmott (C.S.A.: Confederate States Of America), and directed by Lee, Chi-Raq will shed light on the serious, but often overlooked issue of violence in inner city Chicago.

"Spike Lee is one of the most distinct and visionary filmmakers of our time," said Ted Hope, Head of Motion Picture Production at Amazon Studios. "It would be impossible to find a better filmmaker with whom to launch our studio. He has a unique voice, a distinct eye, and he tackles important subjects with humor and heart, pointing to solutions and not exploiting the problems. Chi-Raq may be his greatest, and definitely his boldest film yet—everything about it is distinctive."

"I'm honored to be part of the film that will launch Amazon Studios and to tell a story that is so important. Please don't be fooled by the title of Chi-Raq, this new Spike Lee joint will be something very special. We have assembled a stellar cast," said Spike Lee.