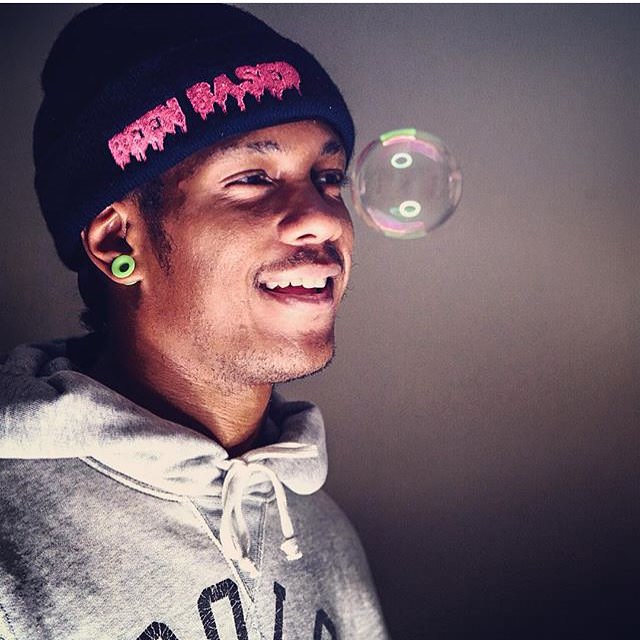 Words by Clynt Johnson (@BornRaisedChi). Photos by Phil Jordan (@philjordan2386)
FSD recently had the chance to chat with buzzing Chicago emcee Chris Crack for our ongoing Artist Spotlight series. You've seen Crack covered on this site for years, and he boasts high profile features on sites like XXL and Complex, but it's only the beginning for the colorful rapper. With releases such as Public Domain 4 under his belt, and his upcoming collabo endeavor with Vic Spencer on the way, we thought it was only right to take a look into Crack's head. Enjoy our feature below.
FSD: Who is Chris Crack?
Chris: What's the means behind the "Crack"?
Chris Crack is just that cool with everybody/love everybody guy who is not t0 be fucked with, cause he hasn't disrespected anybody else [laughs]. Excluding rappers who I've disrespected [laughs].
Remember back in the Dipset days when they used t0 say "Homie spit that crack" ? There it is.
FSD: What do you do on off days?
Chris: I don't believe in days off, truly. [I'm] not a "team no sleep" guy, but I'm ALWAYS at work. Even when I'm sleeping I'm listening to random playlists to find samples. I'll wake clean the fuck up if somethin' is super dope.
FSD: What's the highlight of this year so far for you?
Chris: Opening up for the Geto Boys! [I] didn't get to meet Uncle Face [Scarface], though. Salty. And opening up for Slick Rick on my birthday.
FSD: What's to be expected on the next project?
Chris: I just told my little cousin Leon right now "I been talking too much 'bout what I'm gonna do, I'm just finna DO it."
FSD: What are some you rules you live by?
Chris: STOP SIMPIN. Always eat pineapple, and always wear at least ONE piece of Polo. Deadass.