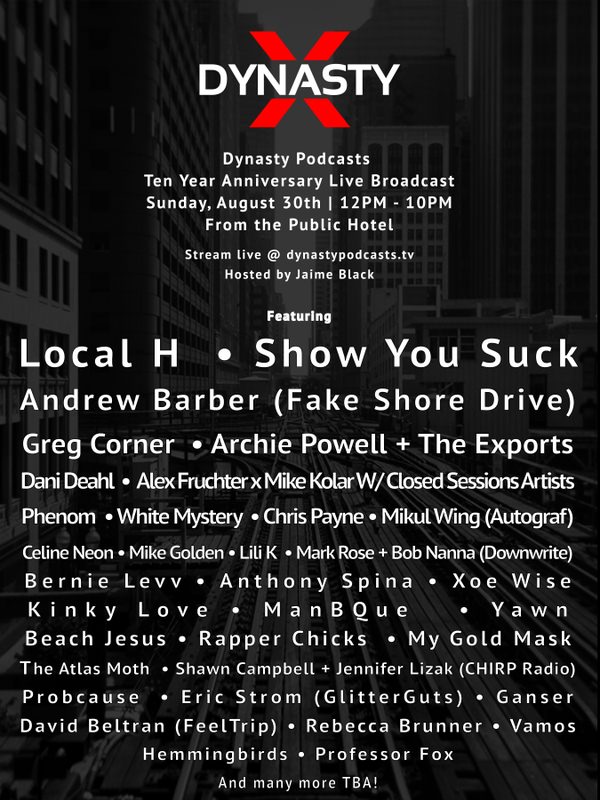 Words by Jaime Black (@jaimeblack)
In 2005, I launched Dynasty Podcasts as a platform for Chicago artist interviews and more. Since that time, I've been enormously fortunate to land interviews with the best emerging and established talent in Chicago, including artists and industry from the city's thriving hip-hop community.
What follows are ten notable Chicago hip hop guests from the first 10 years of Dynasty Podcasts. And for more from Dynasty Podcasts, check out our upcoming ten year anniversary live stream event #DYNASTYX, happening this Sunday, August 30th, from 12PM – 10PM CST at DynastyPodcasts.TV and featuring Andrew Barber, Show You Suck, Closed Sessions, ProbCause, Rapper Chicks, Mike Golden, and dozens more.