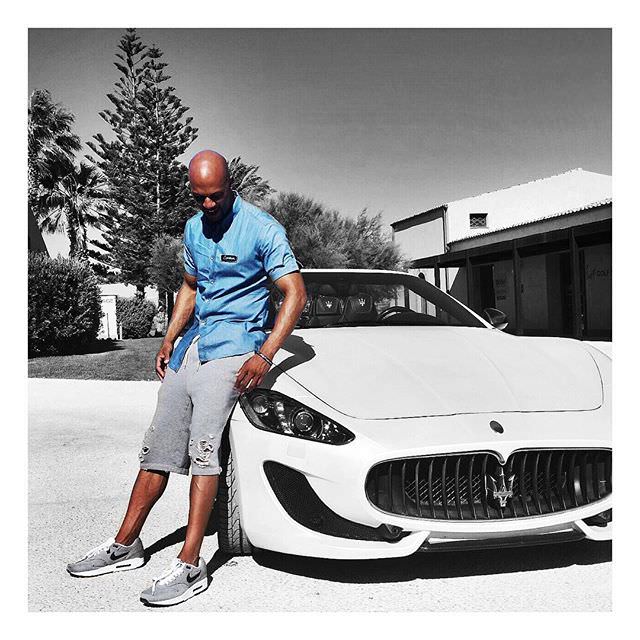 This weekend, The Cromwell on South Las Vegas Boulevard will open their doors to Grammy Award winning hip hop artist Common for a live performance at their sought-after rooftop nightclub, Drai's. This will be the rapper's second-to-last local tour stop (his next destination is Barclay's Center in Brooklyn) before he jets across international waters to Japan. Online bk8 casino participants, at the very least in regions in which online gambling is 100 % legal, learn that they might or might possibly not have opportunity to take part in their preferred online casinos games when they are at home. A lot of individuals have incredibly long commutes times to their places of work and utilize mobile phones to occupy in their free time to take part in their favored mobile casino games. It is basically a well known fact that individuals are now employing other strategies to be on the internet to do several different activities and financial dealings. You can also do the payment in the casino via pay by phone. As technological innovation cultivates a whole lot more people decide to make use of the wireless web connection to play mobile casino games like mobile poker, blackjack, slots and roulette on their cellular devices. This is a more advantageous option for them rather than utilizing their home computers given that they can make use of them when they are outside the house in virtually any region. People want to do many actions on the internet mainly because of the efficiency aspect. Paying the bills, business banking and shopping are amidst a few of the favorite things folks enjoy doing on the net together with leisure time activities like watching movies, online gaming and going on social networking internet sites. At present, most of the activities just talked about can also be performed on a cell phone including mobile casino gambling. You can click here to know better way of play casino , gambling and betting.

Having pioneered an underground hip hop movement in Chicago in the early 1990s, Common offered something entirely different from contemporary rappers of the time like Dr. Dre and Snoop Dogg. With jazz and funk influences, spoken word poetry and old school beats, he reigned in a new age of hip hop that quickly garnered him international acclaim and a collection of musical accolades. Although lately he's been busy working on several movie sets, Common has taken the time out of his filming schedule to share his lyrical poetry from his latest album Nobody's Smiling with fans all over the country, including Las Vegas. While Sin City might still be known as a gambling capital, over the years it has grown to be one of the most popular music tour stops and concert destinations for both world famous and rising artists.
Truthfully, music has always been a vital component for Vegas' spectrum of entertainment, but recently it has taken precedence over other types of non-gaming revenue in various integrated resorts. Among the first batch coming out online, https://casinobushi.com along with the other csaino sites are still live, and keeps giving entertain to its players. Since the introduction of online gaming sites nearly two decades ago, brick-and-mortar facilities have been negatively impacted as evidenced by declining revenues, especially when online portals started promoting benefits such as free bonuses for new customers.
While a lot of the Vegas excitement occurs on the gaming floor due to its lively atmosphere, numerous casino operators have decided to bring the festivities outside of the casino by sponsoring a myriad of music fests and inviting world-famous acts to perform in their nightclubs. This has ignited the proliferation of festivals and concerts in nightclubs in Las Vegas, providing artists a variety of ways to perform live for their dedicated fans.
Common will be performing at Drai's Rooftop Nightclub on Friday, August 21, starting at 10pm. Tickets are available on Wantickets.com.

Img by Thienhabet Casino Fun 2021