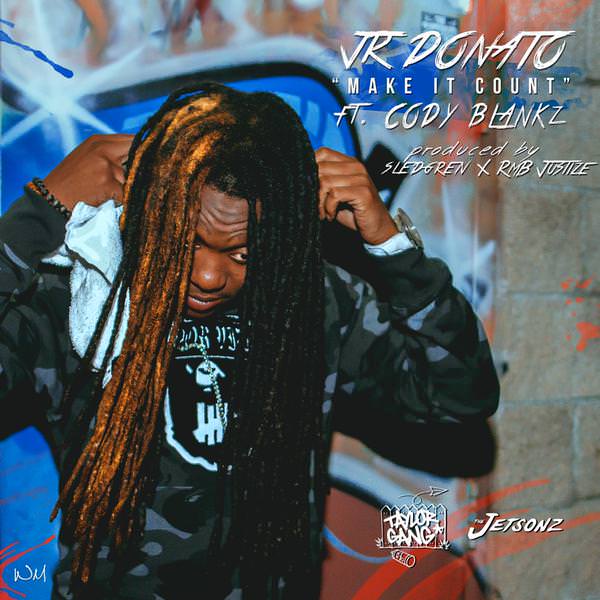 Produced by Sledgren & RMB Justize
Chicago's Taylor Gang connect, JR Donato, makes it count with his new single, aptly titled "Make It Count." Cody Blankz shows up to feature, while Sledgren and RMB Justize handle the boards. Chalk up another W for the Taylor Gang.
JR also announced his upcoming project, Fast Money & Freedom, which is set to drop September 28th. Big news day, indeed. We're excited for this project as it will produced in full by Sledgren. It will indeed be something major. Check out single #1 below.