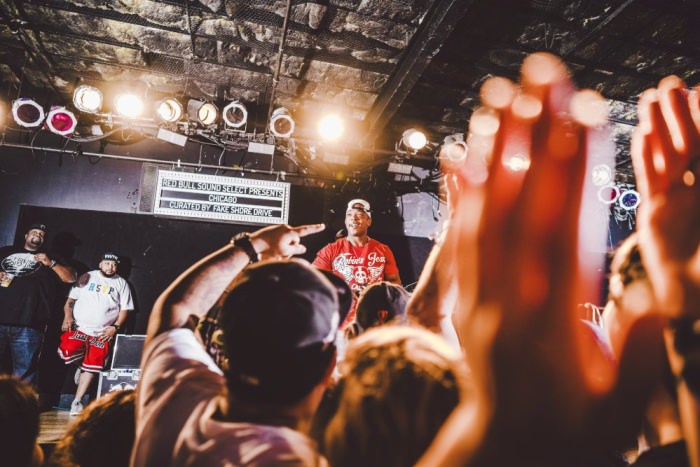 Pictures by Chad Wadsworth
Red Bull Sound Select and FSD did again.
Did you miss our sold out show last Wednesday night at Bottom Lounge? You know, the one with Ja Rule. The one with Ty Money, The Outfix, TX and DJ Elz and DJ Oreo? It went down at Bottom Lounge and was easily one of the best we've ever done. Hundreds lined up, hundreds entered and hundreds couldn't get in. But those who did were treated to a fun evening, jam packed with great performances and electric energy. And if you arrived early enough, you even got a limited edition shirt we did with Jugrnaut.
Yes, this was our last Red Bull Sound Select show of 2015. But that doesn't mean we won't be back at the top of 2016. Because we will. Who will be next? Well, we can't reveal that yet. However, we can show you some pictures of what you missed — or enjoyed — last week at Bottom Lounge. It was magical, I promise.
Get into the pics below. #BreakMusic