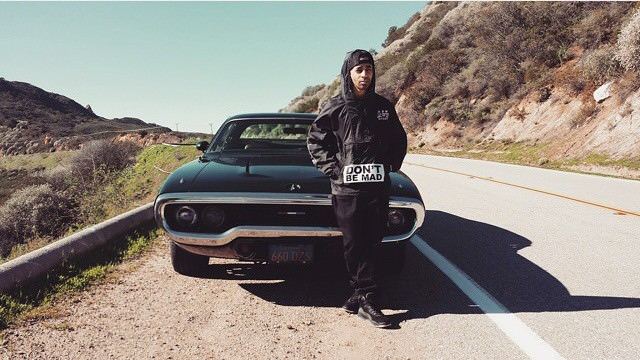 These posts are never easy to write, and it seems over the past three years they've become more and more frequent. Tonight we're saddened to report that Chicago rapper JDott Trife has lost his long battle with cancer.
This one especially hits home because I had a personal relationship with JDott. He was a longtime supporter of the site and our events, no matter how big or small. Not to mention we've covered his career extensively since 2009. Dott always had a smile on his face and was one of the most genuine humans I've encountered in our eight years in business. He was always humble, thoughtful and thankful, and someone I enjoyed catching up with, even if it was just for a few minutes.
We spoke on text rather frequently about his sickness, and he always kept me abreast of his situation. A few months back he was released from the hospital, and things were looking up. He was on the mend, and planned to release a new album and documentary, chronicling his career and battle with cancer. Unfortunately, things didn't go as planned and he succumbed to the disease earlier today.
Our thoughts and prayers go out to JDott's loved ones and friends — as he had many across the planet. I can't stress enough how great of a person he was and how sorry I am to hear of his passing. He was a special dude, and may he rest in peace. Fuck cancer.
If you'd like to hear some of the music we've posted from JDott Trife over the years, you can do so right here.  We will keep you posted on more details as they become available to us.