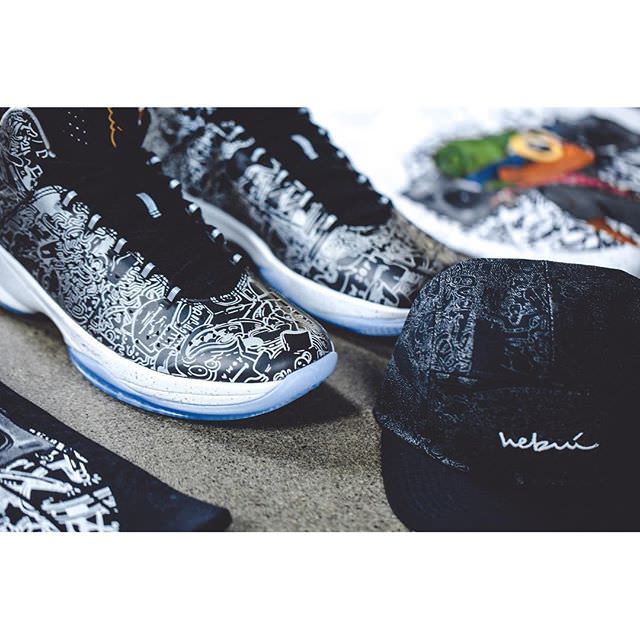 They're here.
Chicago art icon Hebru Brantley has announced that he's partnered with Jordan Brand for this very exclusive release of Carlmelo Anthony M11s. The shoe has been in the works for quite some time now, and pictures of the shoe have been surfaced via Hebru and Carmelo's Instagram pages, as well as some exclusive first looks from Fake Shore Drive.
The release is extremely limited, and will be available only at Station 23, the new Jordan Brand store opening on State Street (32 S State) in Chicago on 10/24. The Hebru M11s feature an all over Hebru print on the surface of the shoe, with his patented Fly Boy character on the sole. They're truly amazing.
I'm extremely excited for this release and big congrats are in order for the revered artist. Hebru has his own Jordan. How crazy is that?
Hit the jump for some exclusive pics courtesy of Fake Shore Drive.