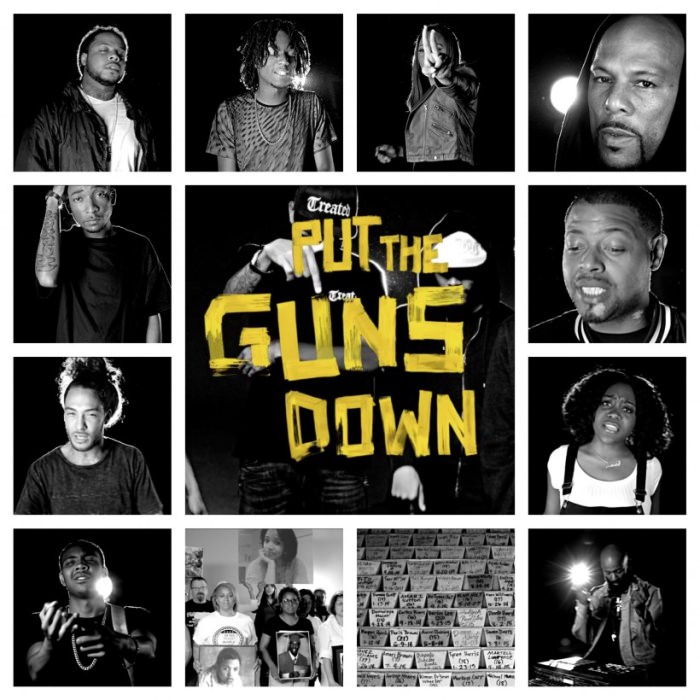 Directed By Andre Mayon
Powerful music courtesy of Chicago Ideas Week. The group has been quietly working on this song and video for quite some time now and it's finally come to fruition. The mission is simple: to curb the senseless and tragic gun violence plaguing the City of Chicago. And to help with that task they've secured a troop of the city's best and brightest artists to take part: Common, King Louie, G Herbo, Katie Got Bandz, Saba, Tree, No Name Gypsy, Mic Terror, & Nick Jr. of Treated Crew.
The track was produced by the legendary The Twilite Tone and was executive produced by John Monopoly.
Says CIW:
If music can motivate someone to pick up a gun, can it inspire them to put the gun down? With this simple question, Music Versus Gun Violence was born – a social movement led by Chicago Ideas, Leo Burnett, and Grammy-nominated artist Anthony "The Twilite Tone" Kahn that aims to help prevent gun violence in Chicago through music.
Check out the touching and powerful video below and salute to all artists involved below.