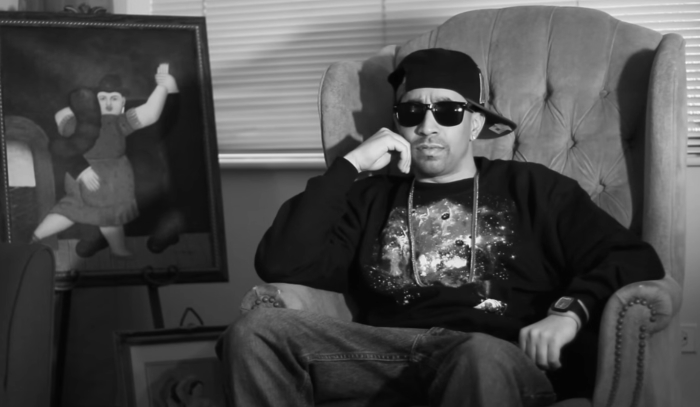 A few weeks back, we had to sadly report the passing of JDott Trife, who tragically succumbed to a lengthy battle with colon cancer. It was a tough loss for the local scene, but I hope Trife is smiling down looking at all the love and support his friends and family have been showing. He was truly loved.
His unreleased album, TRIFE, will drop in the near future, but today his longtime friend R. Raven released this unseen interview and feature on the late rapper. It's a great albeit sad look into the mind, body and soul of Trife. It really shows his character and just what type of person he was. It's bittersweet to watch.
I sat down and kicked it with my brother Jdott Trife for a day and let him talk. This was never released and recorded about 6 years ago around 2010. JDott and I had a lot of work together and I will really miss him as a friend and a brother. It was a pleasure to know and work with you J!
Also, tonight be sure to tune into The Hip-Hop Project on 88.7 FM (WLUW.ORG) from 8-10pm, as they'll be doing a tribute show for Trife, and speaking with friends, family and many special guests. Details for the show as well as the video are below.