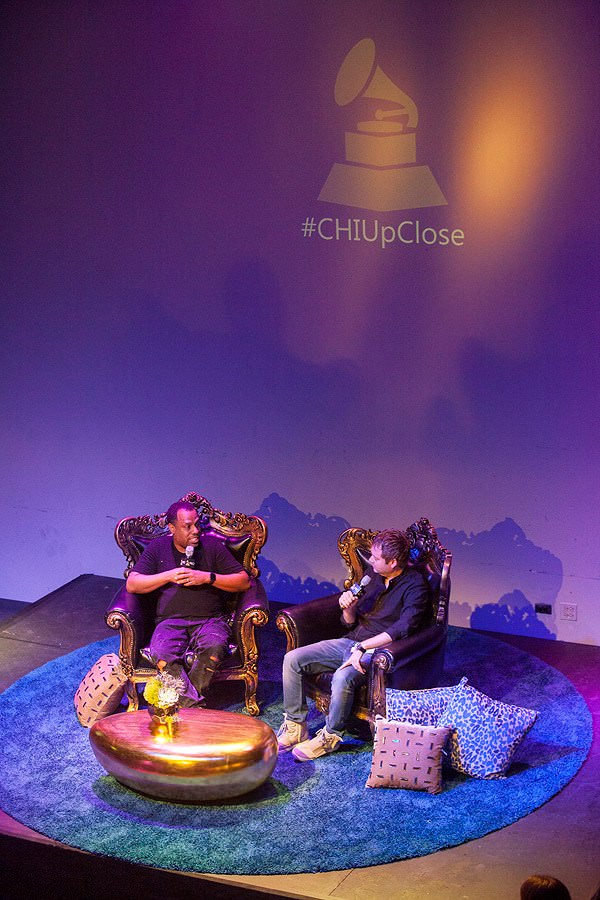 A few weeks ago, I had the pleasure of sitting down with storied Chicago producer and executive, No I.D., for Grammy Pro's 'Up Close & Personal' series in front of a live audience in Chicago.
The event was hosted by the Chicago chapter of The Recording Academy and included cocktails courtesy of the good people at Hennessy. Hundreds showed up to hear No I.D. speak about his 20+ year run in the music business and how he was able to grow from local house DJ, to becoming Executive Vice President of Def Jam Recordings and one of the most respected and sought after producers in the game.
There are numerous gems in this discussion, and you can watch a seven minute rundown of our discussion below. Grammy Pro members will be able to logon to watch the hour long interview in its entirety.
I took a lot away from this discussion and I hope you do too. For those that look at this industry as a lifelong career and not just a quick buck, this should be required viewing. Actually, it's required viewing for everyone.
Watch here or below (just be sure to maximize/full screen the player).