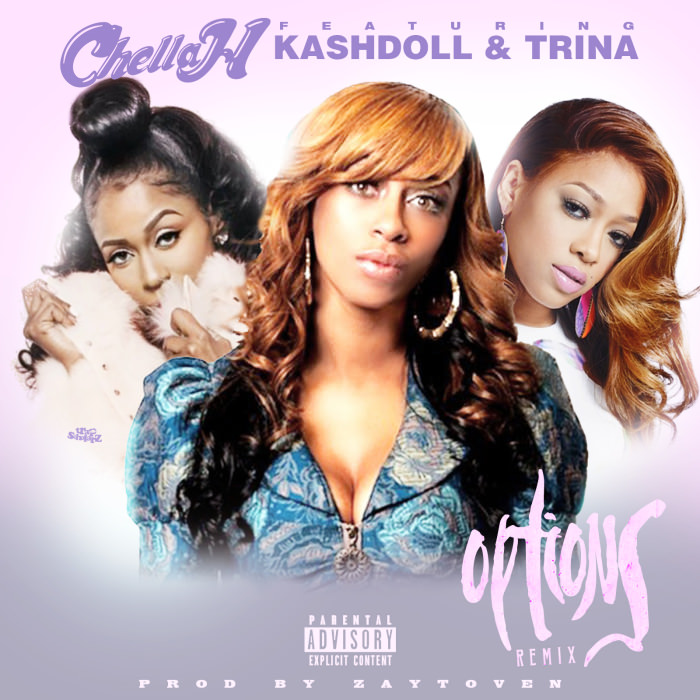 Produced by Zaytoven.
Chella H is almost ready to share her No Filter project with everyone, but before she does, she gives everyone the official remix of her single "Options" with Trina and Detroit's own KashDoll.
Listen to what Chella, Trina and Kash cooked up below and expect the video for this joint to impact soon.
https://soundcloud.com/chellah/options-ft-kashdoll-trina