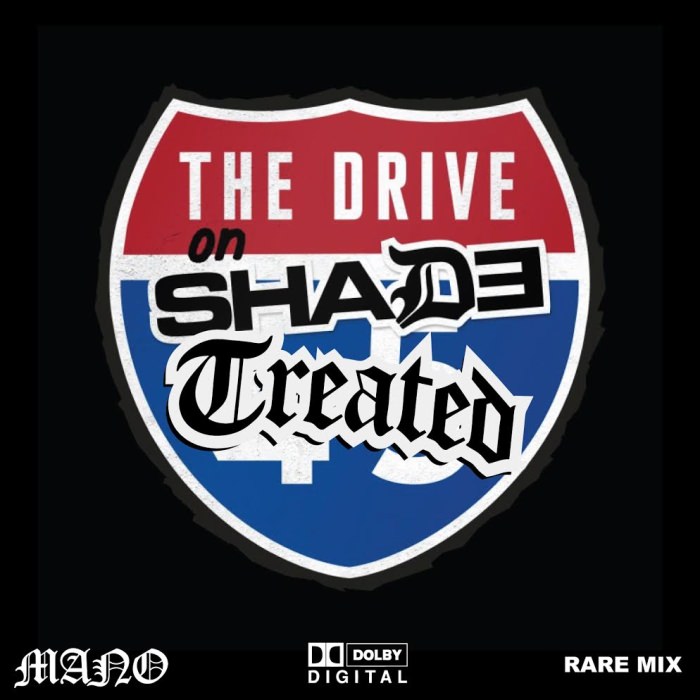 As you should know by now, FSD has taken our talents to SiriusXM Radio, more specifically Shade 45, for The Drive On Shade 45 a.k.a. #TheDriveSXM. That's right — FSD has invaded the airwaves for a new weekly show on Eminem's Shade 45 station, featuring the best music from the Midwest airing Sunday's from 11pm-am CST.
Last night's episode featured a guest set from our homie and Chicago legend, Mano, who blessed us with a very #raremix that includes some of the hottest records from Chicago, the Midwest and the Treated Crew as a whole. He absolutely killed it and definitely put on for his region and his Crew. It was a special moment. There was also an unprecedented amount of premieres. Missed it? No worries — you can listen to it right here, right now.
Check out Mano's #RareMix below, and be sure to tune into The Drive on Shade 45 each and every Sunday night at 11pm CST.