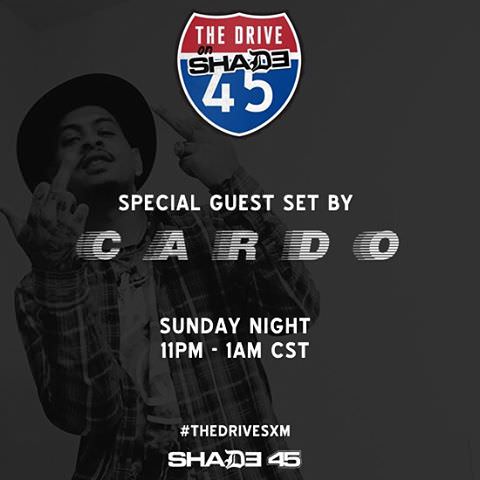 Unless you've been under a rock for the past few months, then you already know that FSD takes over Shade 45 on Sirius XM every Sunday night at 11pm CST for our weekly mixshow, The Drive on Shade 45 a.k.a. #TheDriveSXM.
Every Sunday, we play the best from the Midwest's brightest in a hour-long mix put together by @someguynamedty and feature a guest set from a special guest DJ from around the middle of the map. This past Sunday,The Drive featured a very special guest mix from our homie Cardo, who originally hails from the Twin Cities. He gave us a crash course in Midwest currents and classics, mixing in new music from the likes of Dreezy, Doughboyz Cashout, YE Ali  and HXLT, and vintage heat from Twista, PyschoDrama, DFC and Bone Thugs.
Missed it? Don't panic. You can listen to Cardo's mix from last night's episode right here, right now. Remember — The Drive airs each and every Sunday night at 11pm CST on Shade 45. Tell a friend to tell a friend.