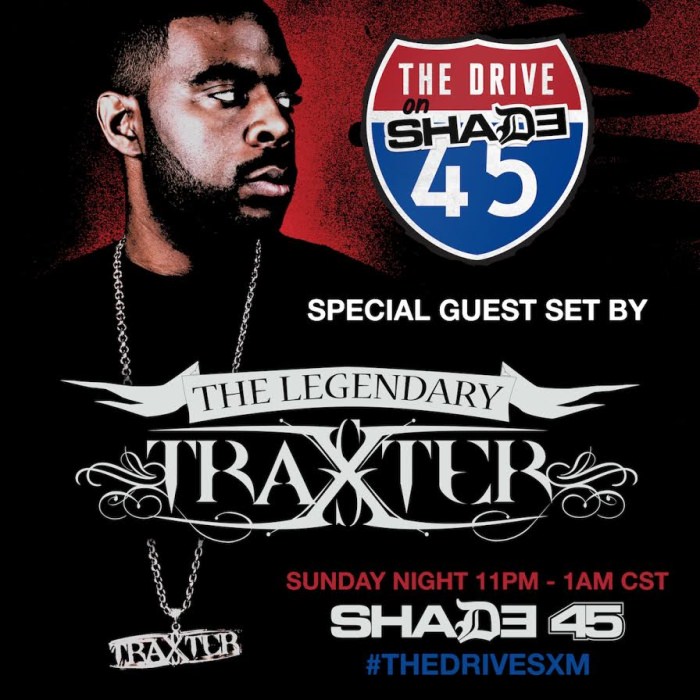 Last night was a very, very special edition of our weekly SiriusXM radio show, The Drive on Shade 45, as we welcomed the living legend, Traxster as our guest DJ. Traxster's stripes and resume speak for themselves, so it was only right to invite the Legendary one to take part in our weekly show.
The man has hits. Dozens. Hell, a few dozen. Probably more. So we passed him the reigns for a full hour to takeover the show and play some of his favorite records. During his set, he even took to Twitter to talk about some of the records and the stories behind them. PsychoDrama was involved, as was Do or Die and Johnny P. It was a special night.
And since we're feeling nice today, we've decided to up Trax's mix and share it with the people. Because why? Because you deserve it. Hit the jump hear his masterpiece, and be sure to tune into The Drive on Shade 45 each and every Sunday night on Shade 45 from 11p-1a. We're only scratching the surface here.
Thank you Traxster — for everything you've done for hip-hop throughout your illustrious career.