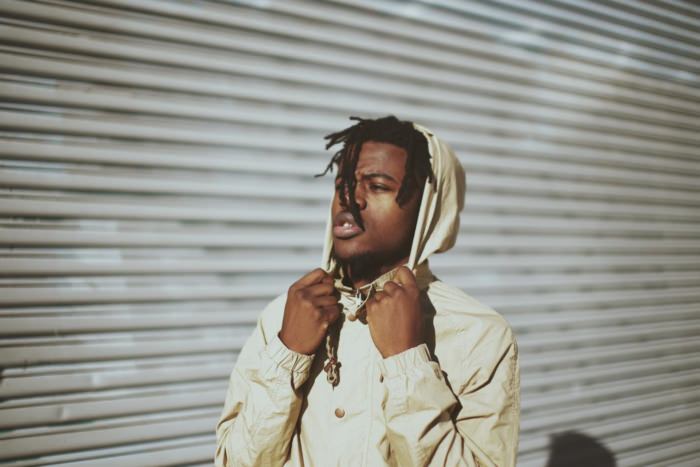 It's no secret that the Midwest is having a moment right now. Actually, the Midwest has always had a moment, it just wasn't properly documented or accredited. Hey, it happens. Most of the press and power players are on the coasts, so they tend to think of the middle of the map as strictly flyover states.
But that notion is dead. The Midwest residents aren't just consumers, they're creators. They're innovators. We just needed some help from the internet to get our point across. It has leveled the playing field, so to speak. This change has opened the doors for many markets within the region to breakthrough and get their messaging heard, and there's no better example right now than Milwaukee.
The 414 has had a burgeoning music market for years, but other than Coo Coo Cal, most of their top artists had to flee the city to succeed. But now that's simply not the case. Enter Wave Chapelle, the rising Mil City repper who is poised to breakthrough with his highly anticipated album, W. So on the eve of its release (April 29th, 2016), we caught up with Wave Chapelle to chat about W's impending breakthrough, the 414 scene, and what it's like to spearhead a movement from the city. Their time is now.
FSD: So tell us about your new project, W. We're guessing the W stands for Wave 0r Wisconsin, correct?
Wave Chapelle: Going for the W, for the win! My next full body of work releasing April 29th. I spent a good amount of time creating songs and  picking and choosing what I wanted to give to my fans. I really wanted to put out good vibes along with concepts and lyrics. Also give people more insight to what has been going on in my life and to who I am. Each track has a different vibe and is a part of what I am feeling at the moment.
I can see where people would think that W means Wisconsin, but W actually stands for win and/or winning. Like a sports team, if the coach or leader of the team says let's go for the W — they're talking about winning and that's pretty much what the W stands for. But in this case not just in sports, but in any aspect of life that you feel is important to you. I feel like you should go for the W, whether that be graduating school, getting money, finally getting a job, or starting your career — or in my case the music. We going for the W trying to take it as far as we can. Overall, W will hopefully motivate everybody to just go out and win in life.
FSD: How hard is it being a rapper from Wisconsin?
Wave Chapelle: Today it's easier than it was. It was pretty difficult with there being zero outlets within the state that are focused on bringing the hip-hop/rap artists to the forefront. At a time, artists felt forced to move out of the state to bigger cities to be heard. Thanks to the growth of blogs and other online outlets and tools, artists are able to be heard and have reach where they once couldn't . There is a number of places that know of Wisconsin artists and their movements now.
FSD: It appears the Milwaukee market is really popping right now. Can you tell us a little about what's happening in your city?
Wave Chapelle: There is definitely a buzz going on in the city now. If you asked me this 2-5 years ago, my answer would be totally different. I remember talking with my homies in high school and the conversations was "man, I wonder who gone put on for Milwaukee like Kanye put on for the Chi, or when the city gonna pop like Atlanta." Fast forward to now and we are closer than we ever were. We caught a wave over the past year or so, you know, I feel like the door is finally opening up for the city and people are starting to finally pay attention.
Not to take credit or toot my own horn, but I feel like that's a credit to artists like myself who really broke out and put Milwaukee on a national scale far as hip-hop/rap. I started to get recognition on blogs after the Gotti situation. It really helped turn attention to Milwaukee, then on top of what I was doing you got artists like Webster X doing his thing, and Ish Darr as well who is doing his thing on a huge scale. I feel like all of that combined over the past two years is making a name for the music scene in Milwaukee. People are beginning to pay more and more attention.
FSD: Do the artists in Milwaukee get along right now, or is there a lot of competition?
Wave Chapelle: I feel like for the most part we all get along. I know a lot of these guys personally — went to school together with a few, and we see each other at the same events so it's pretty cool. For the most part we stick together, because we all representing for the 4. On the other hand, I feel like it's so many artists trying to squeeze through the door right now that sometimes egos flare and tensions rise because everybody wants that spotlight and attention. Aside from that, it's all love. Everybody know when they see good people it's all good though.