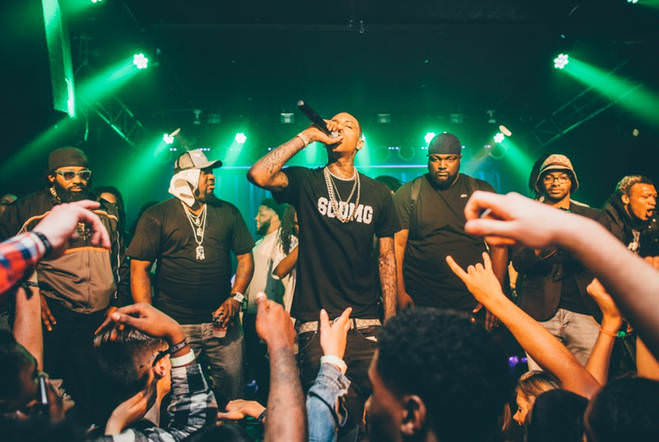 Photos by Bryan Allen Lamb
Last Thursday night, we joined forces with Red Bull Sound Select yet again for another one of our sold out concerts (this makes 16 total). The headliner for the evening was Soulja Boy, who gave us our biggest and most buzzed about event to date. Lines stretched around Damen and Milwaukee to see the alleged $400 million dollar man live and in person. It was wild.
Openers Bobby Raps and Warhol.SS dazzled the crowd, and special guests King Louie, Mano and Saint Millie made this event a night to remember. We'd like to thank everyone who came out to support, and we apologize to any and all who couldn't get in.
We'll see you in August. We still have a few more yet to go for 2016. Hit the jump to check out the full gallery.