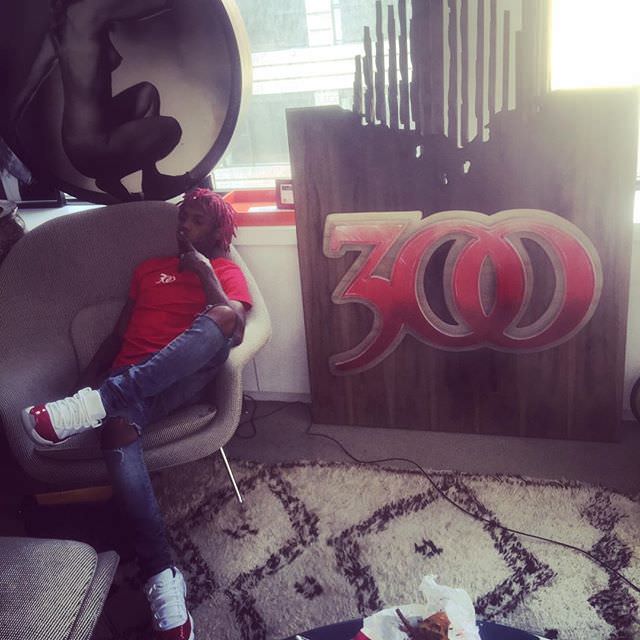 It appears one of the hottest free agents in Chicago, Famous Dex, has officially inked a deal with NYC-based label, 300 Entertainment. 300, which was founded by such industry juggernauts as Lyor Cohen, Kevin Liles and Todd Moscowitz, boasts an impressive roster of artists including Fetty Wap, Young Thug and Rich The Kid.
Rumors of Dex's signing have swirled for days, and Dex appeared to confirm yesterday by sharing the above picture from 300's offices on social media with the caption: "I found uh Way to Take Care My Family."
Rich The Kid, who runs Rich Forever Music, is said to be involved in the deal as well. Rich shared a picture of Dex signing what appears to be a contract with the caption: "Rich forever music 💯 @famous_dex." Rich Forever Music/300 Entertainment? It looks that way.
Label reps have yet to confirm, but the streets are saying this is a done deal. We'll keep you posted as more information becomes available to us.