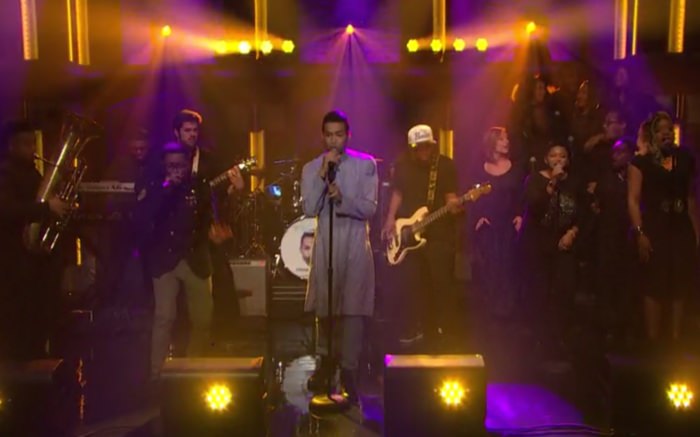 A few weeks back, we told you Chicago artist Sir The Baptist had inked a deal with Atlantic Records. We warned you that he had a lot of big plays in the works, and last night his campaign truly began. Yes, Sir was the music guest on Late Night with Seth Meyers, where he played his biggest hit to date "Raise Hell."
As "Raise Hell" continues to climb, Sir The Baptist's road to massive success continues. He just got signed and he's already playing late night? Yeah, there's some big stuff in store for this guy. Just wait and see.
For now, however, watch last night's performance below.