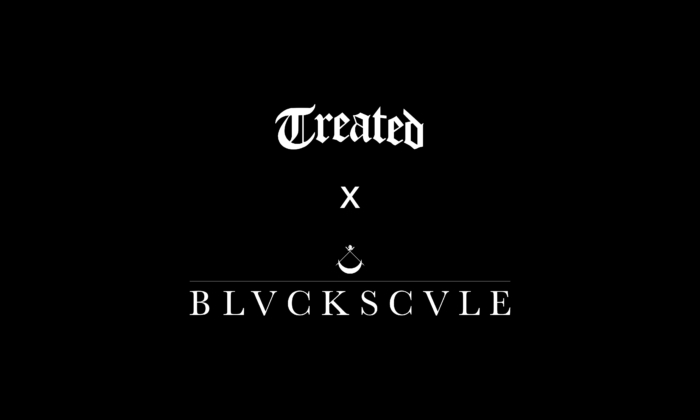 Treated Crew, Black Scale.
That's right — Treated Crew has connected with streetwear brand Black Scale for a new collaboration that's set to come our way for the 2016 fall/winter season. You won't have to wait until then to see it though.
Fresh off the announcement, Treated Crew comes through with a preview of one of the collaborative pieces from the upcoming collection and a few words about it. Take a look below the jump and keep your eyes peeled for more details on when and where the collaboration will be available.
160 GSM Cotton Jersey Knit cut & sewn tee. This over size printing is a very complicated process that was done over seas and is not your ordinary all over belt printing made in USA. Every t-shirt was handled very carefully to fit the size of art per size of t-shirt. A few high end brands have mastered the technique and we worked with one of the best to accomplish this method of printing.