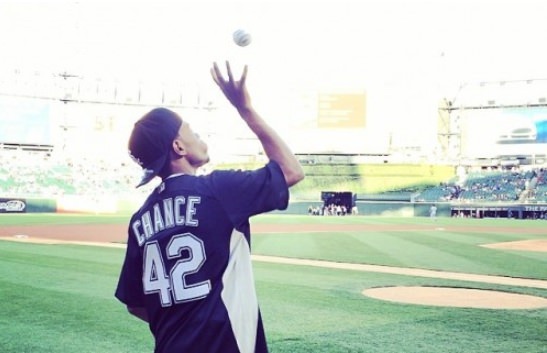 Wow. In a year full of major moves for Chance, he just upped the ante. Again. The Chicago Tribune is reporting that on September 24th, Chano will return to Chicago to host his Magnificent Coloring Day — the "first ever music festival at U.S. Cellular Field on Chicago's South Side." This will be Chance's official tour stop on his Magnificent Coloring World Tour. 
Ticket prices are not yet known, but the day-long endeavor boasts performances from Chance, Skrillex, John Legend, Young Thug, Lil Uzi Vert, Alicia Keys, Tyler the Creator, Lil Wayne, 2 Chainz and others. Crazy, right?
Capacity at the stadium is 40,000, but best believe you're gonna want to purchase those tickets as soon as they drop. Look for more details on www.chanceraps.com later today.