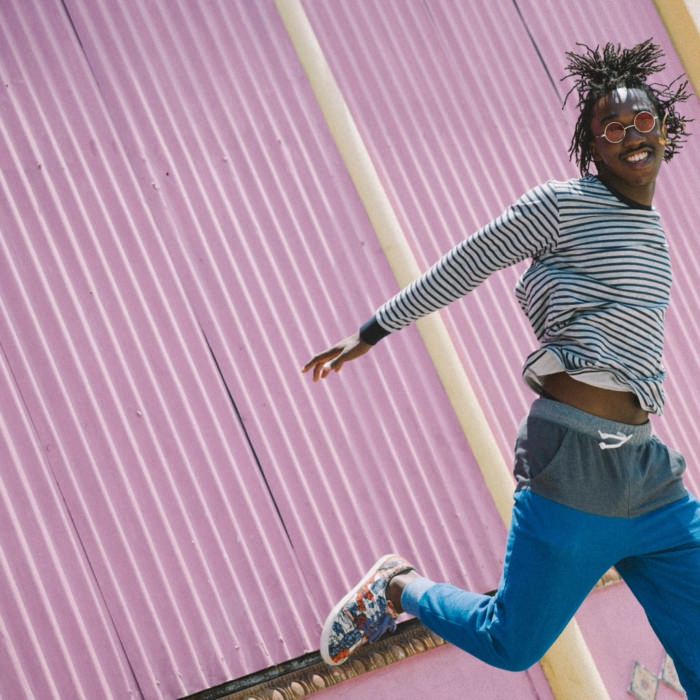 Ric Wilson is one of the waviest up-and-comers out of Chicago. The writer/activist/musician is prepping to release a new project titled Soul Bounce, and has gotten quite a bit of buzz surrounding his two singles for the project.
We recently got a chance to sit down with Ric, where we spoke about everything from letting your soul bounce to Simone Manuel. Peep the interview below, and make sure to keep your eyes peeled for Soul Bounce, dropping August 30th — yes, this information is exclusive.
Read up on the greatness of Ric below.
FSD: Introduce yourself
Ric: I'm just Ric Wilson. Nothing special.
FSD: Let's talk about 'Soul Bounce' a little bit. What does it mean to make your soul bounce? And how does somebody make their soul bounce?
Ric: Making your soul bounce could be a dance if you wanted. I guess that's what people imagine it to be, but soul bounce is really just being yourself. Being yourself unapologetically, whatever that is, and if you're being yourself you can do whatever you want. If you're being yourself anything is possible.
FSD: Tell us about "We Love Us," the new song you recently release?
Ric: Originally, I wanted this rapper named Blitz the Ambassador. He's from Ghana, and I really wanted there to be this connection of everyone from the diaspora. Blitz talks about loving yourself and being from Ghana and his love for Ghana. That was really inspiring, like that whole process of picking the beat and everything was inspired by his song, "Make You No Forget."
It's about how we live in this anti-black ass world and how people teach us to hate ourselves. So recently there's this thing where when somebody gets killed, like Paul O'Neal, people say, "Oh he shouldn't have crashed into a police vehicle," or every time someone black dies their life is equivalent to a materialistic like thing. Somebody died at the time, and I was inspired to write the song about us loving us. Even though we out here protesting against police violence and stuff, I wanted to write the song about black people loving themselves. To love being unapologetically black.
Simone Manuel happened that same day. It's crazy, she just defies every stereotype that you could think of for a black person. About wining, like swimming! You know what I mean, like what the fuck! That shit was super hard.
FSD: Explain to me what it feels like to live in such an anti-black world
Ric: It's not even like just the police thing. Latinos are really anti-black, and it's just the idea that everyone wants to not be you, so that they can be accepted by everyone else, but at the same time they fetishize small things about you. So like, folks will like fetishize the Simone Manuel parental fact, then figure out some way to talk about her "big ass nose." People are out there talking about Gabby Douglas's loose ends, like what the fuck? She's one of the greatest athletes in the world, but yet you find these small things to talk about. I don't see anybody talking about Steve Prefontaine's big ass mustache and how ugly it was!
When I went to Cambodia it really hit me. A lot of folks in Cambodia are proud to be black, but at the same time a lot of folks there really look at us a certain way and have these ideas of what black people are. So they're kind of scared or frightened by us or like hyper-masculine around us. A black man in Cambodia is influenced thousands of miles away because of what they see on TV.
FSD: So it's not even just a U.S. problem, it's a global problem?
Ric: It's a global problem. For sure. That's why I wanted to put Blitz on the song, but he's an international superstar so it was hard.