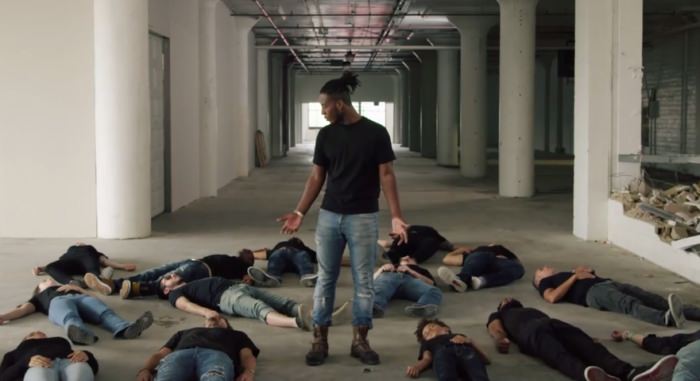 This is amazing.
Last night, ESPN came to Chicago for their latest town hall, which was centered around sports, athletes and social responsibility. The program, titled 'An Undefeated Conversation: Athletes, Responsibility, and Violence' was recorded live from the South Side YMCA of Metro Chicago and hosted by Jemele Hill.
The program brought to light a slew of important talking points that likely flies under the radar of a vast majority of ESPN viewers. Violence in the black community — internally or from the police and much, much more. The panel featured an all-star cast including Jabari Parker, Michael Wilbon, Rajon Rondo and Jolinda Wade, mother of NBA star Dwyane Wade.
It was a powerful and much needed convo — but something that really impressed me was ESPN reaching out to Malcolm London to star in the programs promos. And boy did he  snap. If this doesn't make you feel something I don't know what to tell you. Super happy for Malcolm and shouts to ESPN for giving him such a huge platform.
Watch the greatness below. Chicago is THE LIGHT even on its darkest days.
Alert: Get to your TVs and/or streaming devices. The #UndefeatedConvo starts NOW!!!https://t.co/nAiCxfjqmW

— The Undefeated (@TheUndefeated) August 26, 2016