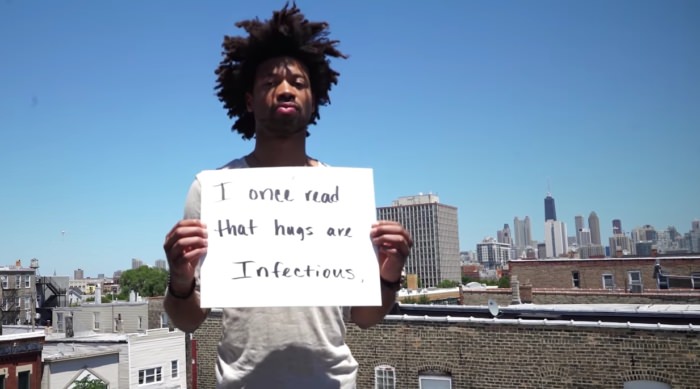 Directed by Cam Be. Produced by Calvin Valentine.
Sam is all about that hug life. Yeah, you read that sentence correctly — your eyes do not deceive you. If you've learned anything about Sam since we've been posting his music on FSD, it's that he's always spreading love. Pushing positivity. That's kinda his calling card. In a world of doom and gloom, very few bring sunshine on the daily — but Sam does just that. He radiates it.
In the world premiere of his new video for "Count On Me," Sam takes to the rooftops to remind us that sometimes it's the simple things that can change your day — for instance, a hug can do just that. So Sam revisited a 2014 social experiment, where he passed out free hugs for a day in Hyde Park. The result? Transformative.
Moral of the story: don't miss your blessing each and everyday. You never know how or where it's coming from. Watch the vibrant new clip below.