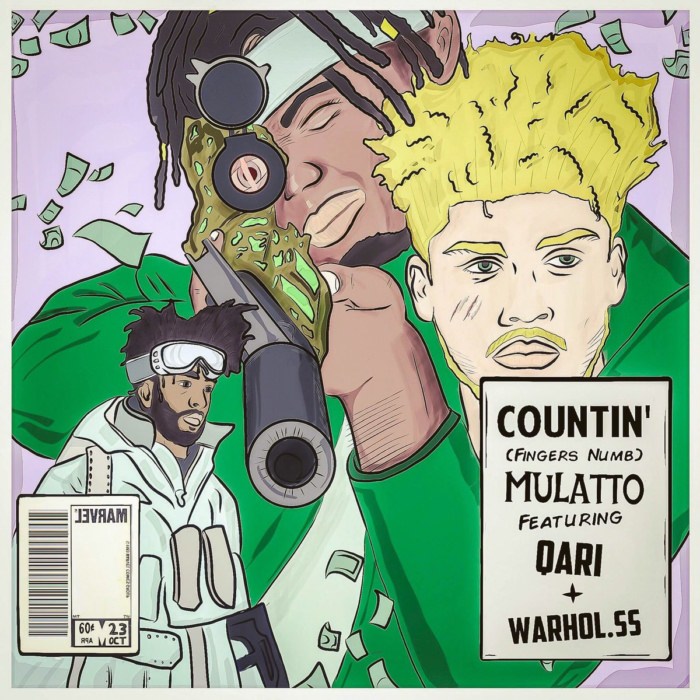 As you know, the Hurt Everybody trio broke up some time ago. But don't fret, two-thirds of the group are back down today for the loosie release that could end up on Mulatto's forthcoming compilation, due out in the near future. So we hear.
With Mulatto on the beat, he's reunited with Qari and their homie Warhol.SS for the stack up anthem, "Countin." The beat is bonkers, and I gotta give Warhol props on his potent and addictive hook. It's intergalactic yet mellow, and an incredible way for Mulatto to reintroduce his sound to the marketplace. Look for bright things to happen for this glowing trio in the very near future. Mulatto's project will be one to remember, that I promise you.
But for now, listen to the world premiere of "Countin." Get rich to this. Below.