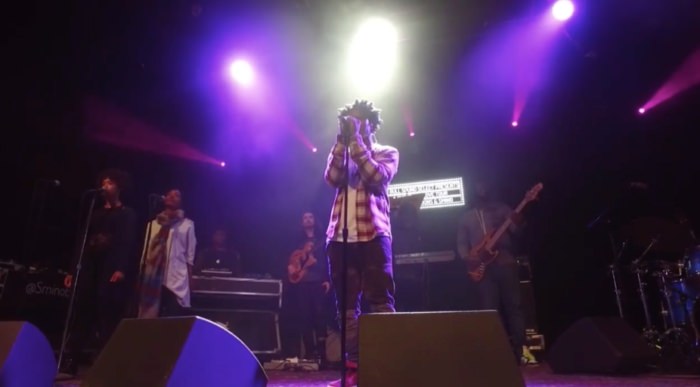 Last night, Mick Jenkins and Smino had a homecoming of sorts, as their Quest For Love tour made a stop in Chicago — one of the final spots on their cross country run.
They, alongside Kweku Collins, sold out Thalia Hall and had the venue busting at the seams. The crowd was wild, and the performances were top notch. And as an added bonus, Smino blessed the crowd with the first listen of a brand new track he's just recorded with Sango. The title of said track has yet to be revealed, but it's clear this one is a winner — that's all you really need to know.
Catch the live premiere below, courtesy of Red Bull Sound Select.