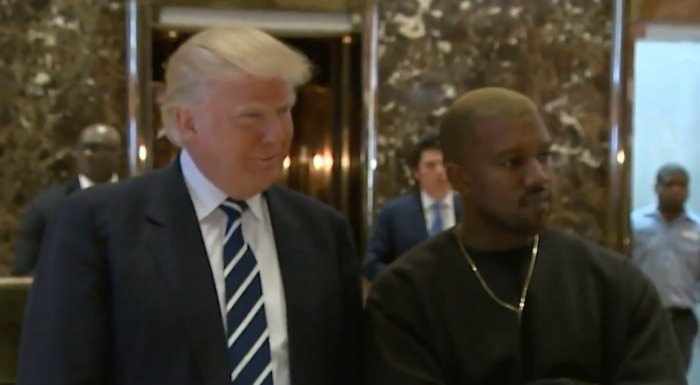 Update: Kanye West has revealed his reasoning for meeting with Trump this morning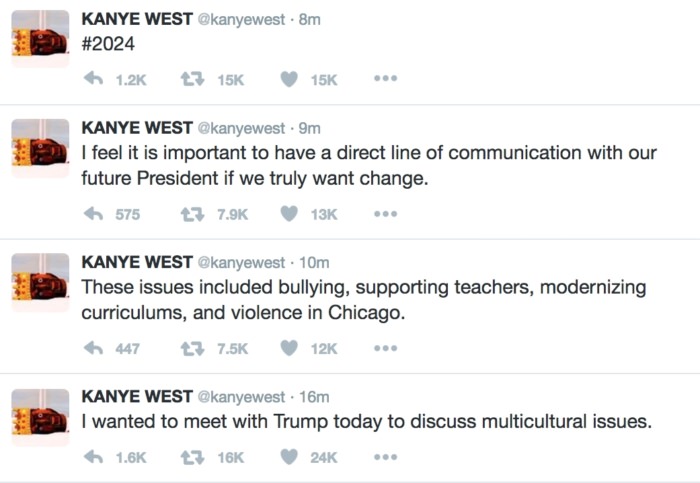 Earlier this morning, Kanye West sent social media into an uproar after pics and video surfaced of the artist meeting with President-Elect Donald Trump at Trump Tower in NYC. Trump and Kanye are two masters of the media, so they've been dominating trending topics and headlines all morning — just as they planned. It makes a lot of sense that they're friends.
However, E! News is reporting that this meeting of the minds might have a deeper meaning — one that could land Yeezus a role within the Trump administration. Shocking? Not really.
The "Jesus Walks" rapper met with Trump to discuss becoming an "ambassador of sorts," a source close to West tells E! News. The source adds that Trump is interested in getting West involved in an "entrepreneurial leadership role."

As for how the meeting came about, the insider tells us that Trump's team reached out to West. "Trump thinks he's a great role model when it comes to business," the insider add
Yes, it's still 2016, so that means anything can happen. Will Ye play the inauguration? That's still not clear, but it does appear these two are friends and have some things in the works.
Watch video of their exchange below.