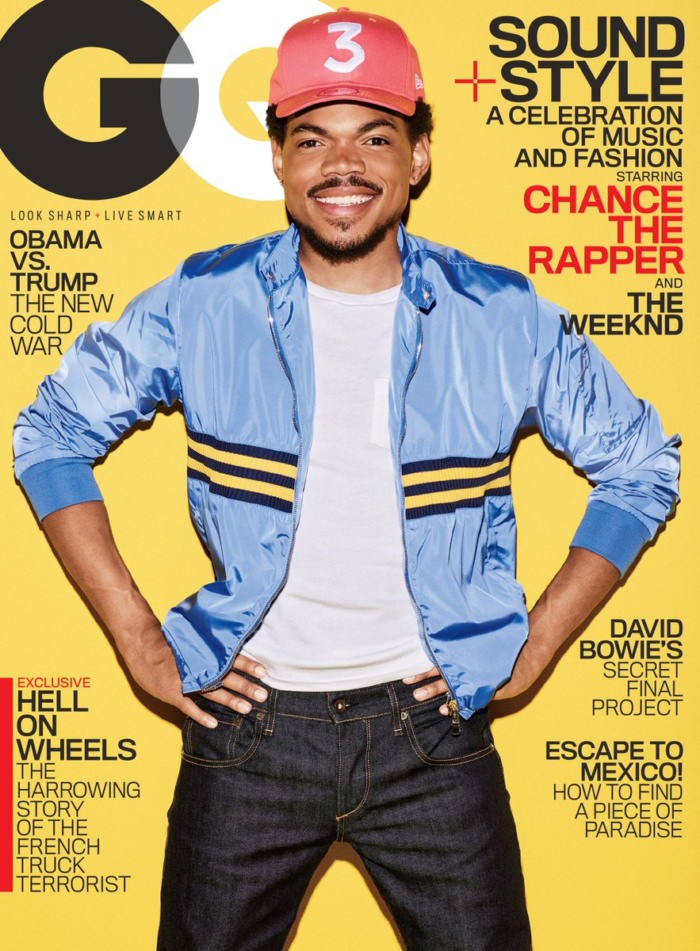 Another one.
Chano's most recent feat? The cover of GQ Magazine. Just in time for the Grammys next month. In the very vibrant cover shoot and interview, they discuss a number of things including fatherhood, dealing with fame, money, family, Kanye, Grammy nominations and much, much more.
Chance truly is the textbook definition of can't stop, won't stop. Read the full interview right here. 
GQ: Your name, Chance the Rapper, is funny. A generational joke, in a way. But you're nominated for seven Grammys. People are saying you're going to be one of the greatest to ever do it.
CHANCE THE RAPPER: [laughs] I can super appreciate all that pressure. I'll take that.

Your name seems more temporary than your talent, though. It's too silly, in a way. Do you ever think about changing it or just going by Chance?

Yeah. I think it's everything that you're saying, but going in the opposite direction. My dad used to always say, "You need to change your name to Chance the Artist. This song, this is different." I remember one day I was with Justin—my best friend, who has always been really good at school, really smart, really good at speaking to people. I remember my dad would introduce us to folks and they would ask, "What're you going to be when you grow up?" Justin's fucking 7 years old talking about, "I'm going to be a biomedical engineer." You know, he's just that guy. And I remember they asked me, and I said a rapper. And my dad laughed it off, like, "No, he doesn't…" You know?
And I remember that shit used to bother the fuck out of me, because I thought Kanye West was the smartest man in the world. The best poet in the world. The freshest-dressed in the world. That's what a rapper was to me, and I wanted everybody to feel that way about the word "rapper." And "rapper," to me, is pretty much synonymous with the word "black." It's a stigma where it's like, "Damn, I heard Chance the Rapper. I didn't think he was going to sound like that." I hate that when you introduce yourself, and you're a rapper, sometimes you gotta say, "I'm a musician." Or, "I'm an artist." "I'm a recording artist." "I'm a vocalist."
Tags: