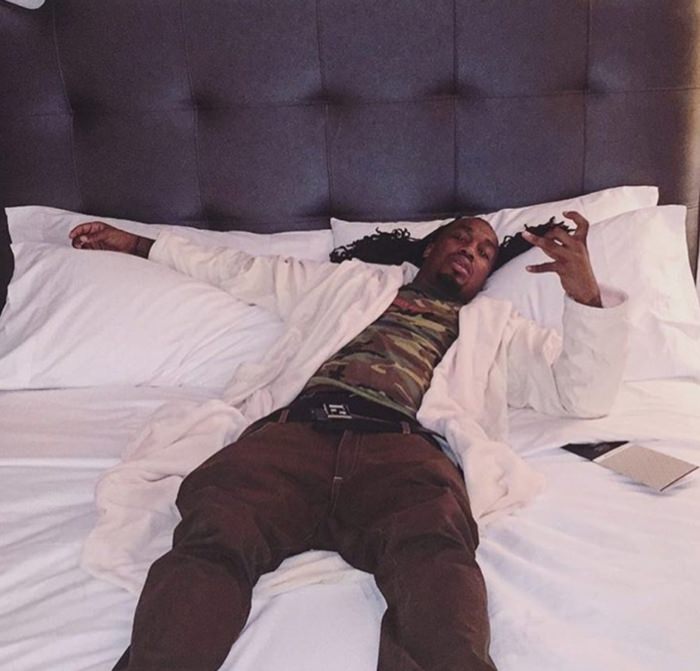 DNA Info is reporting that Chicago artist and rapper behind the 2013 hit "Fe Fe On The Block," Stunt Taylor, has been arrested and charged with using a stolen credit card to book out a block of rooms at the pricey Waldorf Astoria hotel in the Gold Coast — and renting them out AirBNB style.
He's been charged with a class 3 felony, and his bail is set at $75,000.
The man racked up nearly $7,000 in fraudulent charges on New Year's Eve and then tried to turn a profit renting the hotel rooms via social media, prosecutors said.

"Why not go to the Holiday Inn?" Cook County Judge Adam Bourgeois Jr. asked during a bond hearing Tuesday. "It wouldn't be that much money."

According to court records, 27-year-old Kyle Taylor booked at least two rooms at the Gold Coast hotel at 11 E. Walton St. on Dec. 31.

He used a stolen credit card to charge $6,228.53 in hotel charges and an additional $536 in valet fees, an arrest report shows. Hotel staff realized the card was fraudulent when Taylor tried to book additional rooms Jan. 1, prosecutors said.

The suburban Oak Park resident was caught "advertising rooms for sale" via Instagram and Twitter, Assistant State's Attorney Lorraine Scaduto said in court Tuesday.

Taylor is charged with theft/deception, a Class 3 felony.

According to defense attorney Stavri Vako, Taylor works as an entertainer and rapper.

Judge Bourgeois on Tuesday set bail at $75,000.
Update: Stunt has confirmed he's a free man