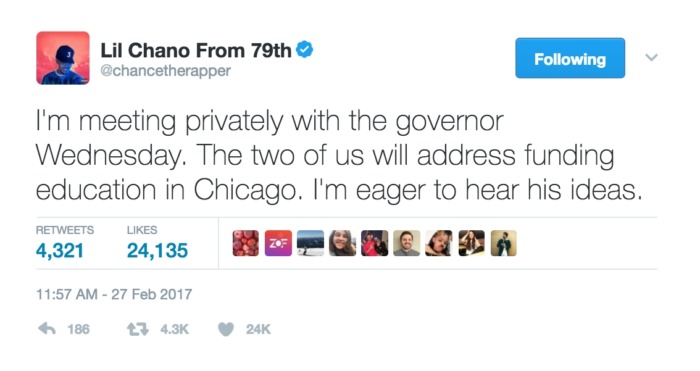 Another day, another power move from Chano.
Moments ago, Chance took to Twitter to announce that he plans to meet with Republican Governor Bruce Rauner this Wednesday to discuss education funding in the city of Chicago, among other things. This comes just weeks after the Governor publicly congratulated Chance for winning three Grammys.
Chance responded by asking for a meeting with Rauner, which Rauner just granted. The two plan to meet privately this week. We're eager to see how this goes and see what kind of change Chance can make. Amazing!