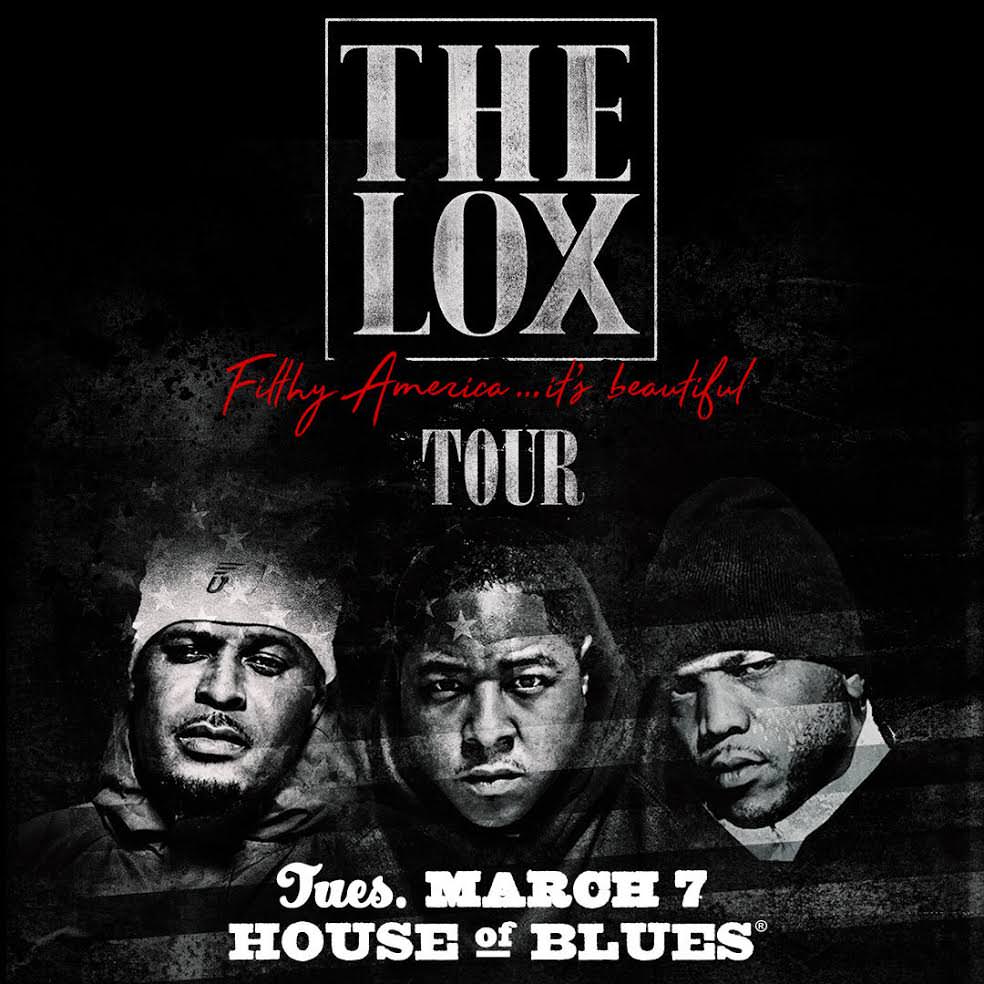 Legendary Yonkers, NY trio The Lox hit Chicago as a group for their first time in years on March 7th. That's right, Jadakiss, Styles P and Sheek Louch descend upon the Windy City in exactly two weeks as part of their Filthy America…It's Beautiful Tour. From Bad Boy to Ruff Ryders to Roc Nation, these guys have transcended time and eras to be held as one of the greatest rap groups of all time — and they're still going strong.
Don't miss their return to Chicago on March 7th at the House of Blues. The show is 17+ and the doors open at 8pm. Groupon has a super deal going on right now for $25 tickets, so we suggest you head over there right now while they're still available. Trust you'll wanna move on this quick.
Don't miss Jada, Styles and Sheek on 3/7. BUY YOUR TICKETS HERE! See you there, a'ha!