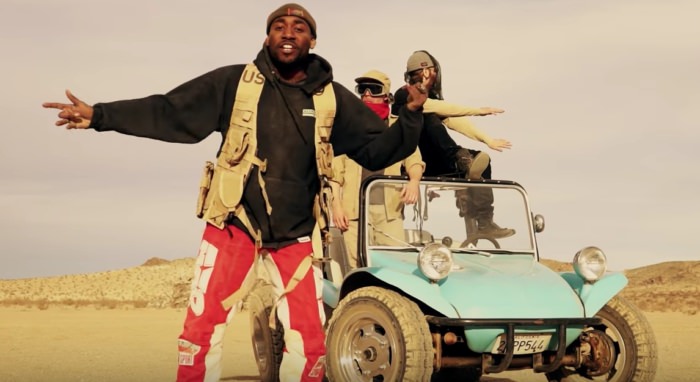 Directed by: TJ Tambellini and Mike Ruggirello
As they prepare for their show tonight alongside Dan Deacon (RSVP for $3 entry here) and Red Bull Sound Select, Dem Air Credits boys are back with a brand new video — this one featuring Sims.
They take it to the desert on some "Rock The Casbah" shit for "Gear Shiftin." Dope clip, indeed. Get your fix below, and be sure to see them live in Chicago tonight.