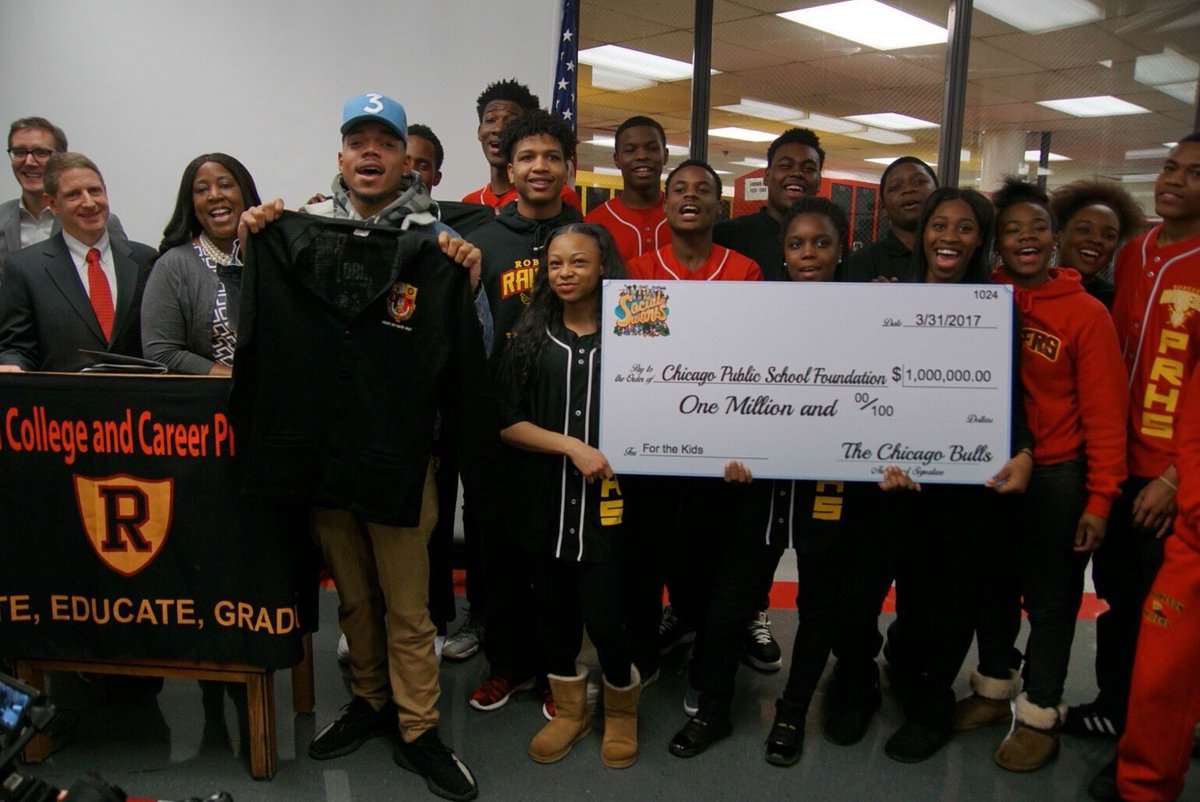 Pic courtesy of Vontay
Moments ago, Chance The Rapper held yet another press conference at a CPS school — this time at Robeson High School in Englewood. Today's presser was to update the world on his ongoing efforts to #SupportCPS, as well as new initiatives he has planned.
One of the big announcements came courtesy of Chance on behalf of the Chicago Bulls, who presented CPS with a check of $1 million dollars — matching Chance's initial million dollar donation. Bulls President and COO, Michael Reinsdorf, was on hand for the presentation.
Chance also announced his new Chance Arts & Literature Fund which will work in conjunction with CPS Foundation, to bring programming and fiscal support to the struggling school system. He wants to make sure the schools in most need will get proper funding for the arts — typically the first 'subject' to get the axe due to budget cuts.
To date, Chance has raised over $2.2 million dollars for CPS. Some of these new donations will go into effect for the 2017-2018 school year, and will go to the schools in most need. Chance then announced that 12 more CPS schools will receive a $10,000 donation. These schools included: Crane, Julian, Armour, Revere, Harlan, Gage Park, Solario, Azuela, Steinmetz, M Clark and Powell.
Chance also made it very clear he hasn't spoken with Governor Rauner since their meeting a month ago.