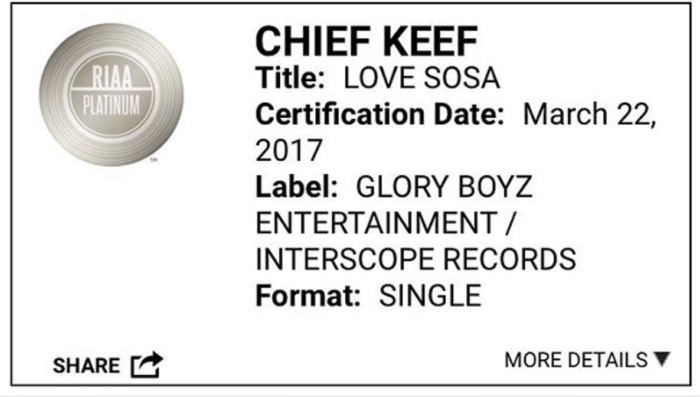 "Love Sosa" was an undeniable hit. One that would come to define the drill boom of 2012. A song that helped catapult Chief Sosa into the stratosphere. And perhaps the song of Sosa's career. It spawned a million copycats and influenced a generation of rappers. And now, it's officially platinum.
Almost five years after its initial release, the RIAA just certified the Young Chop-produced hit platinum. Now, had the new streaming metrics been around when this track was released, "Love Sosa" would likely be multi-platinum by now. But better late than never, I guess?
A big congrats to Keef and Chop and all involved in making this record, because it's truly one of the greatest pieces of art to come out of the Chi.
Update: Keef's "I Don't Like" has also been certified platinum