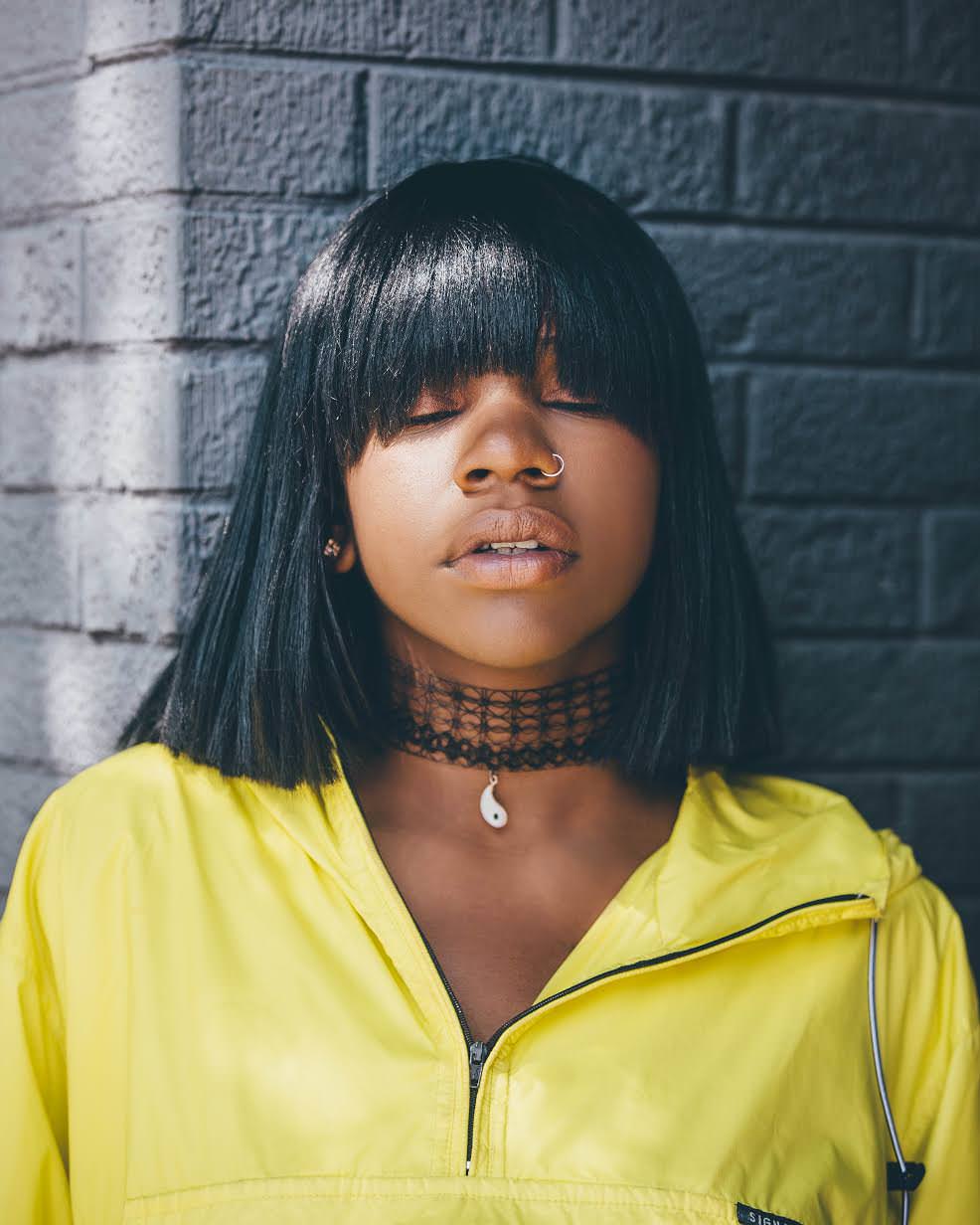 Words by Nandi Howard. Photos by Bryan Allen Lamb. 
The 18-year-old biomedical engineer major is creating the perfect formula on how to sustain your creativity while trying to live the day-to-day college life…or close to it.
While finishing up her freshman year at Purdue University in West Lafayette, Indiana, Nina Tech records music, does her chem homework, performs at shows on the weekend and is in class on Monday mornings. Her first semester wasn't just filled with As and Bs though, the Chicago female rapper also managed to debut her four track EP Lady Tech on The Fader.
"The engineer field is forever moving and you really have to be focused but when its comes to music you can't miss your wave either. I'm try to figure out a good balance so sometimes I can't do shows because I have school and sometimes I have to cram but I just don't want to give up on either dream," said Nina.
Raised on the southside of Chicago, the King College Prep graduate began to make music way before she entered college. "I like hated it," said Nina. "I don't know I felt like I couldn't express myself well and people there were all the same. Same people in different bodies. I did meet my best friends there. That's also when I started making music so school in general was fun in my high school years."
Although the education system debatably may not be the best place for creatives to flourish, Nina Tech has mastered the wave of using her education as an advantage in her craft. From high school to college she has managed to make both a priority in her life. She's also glad that there are online resources now like Save the Music for wannabe musicians.
"At Purdue everyone's real school-oriented so sometimes people look down on the creatives. They think we're not that smart and people are always really shocked when they find out that I'm both," said Nina.
Now with her debut EP out Nina Tech promises that we will be seeing a lot more of her during 2017, check it out below.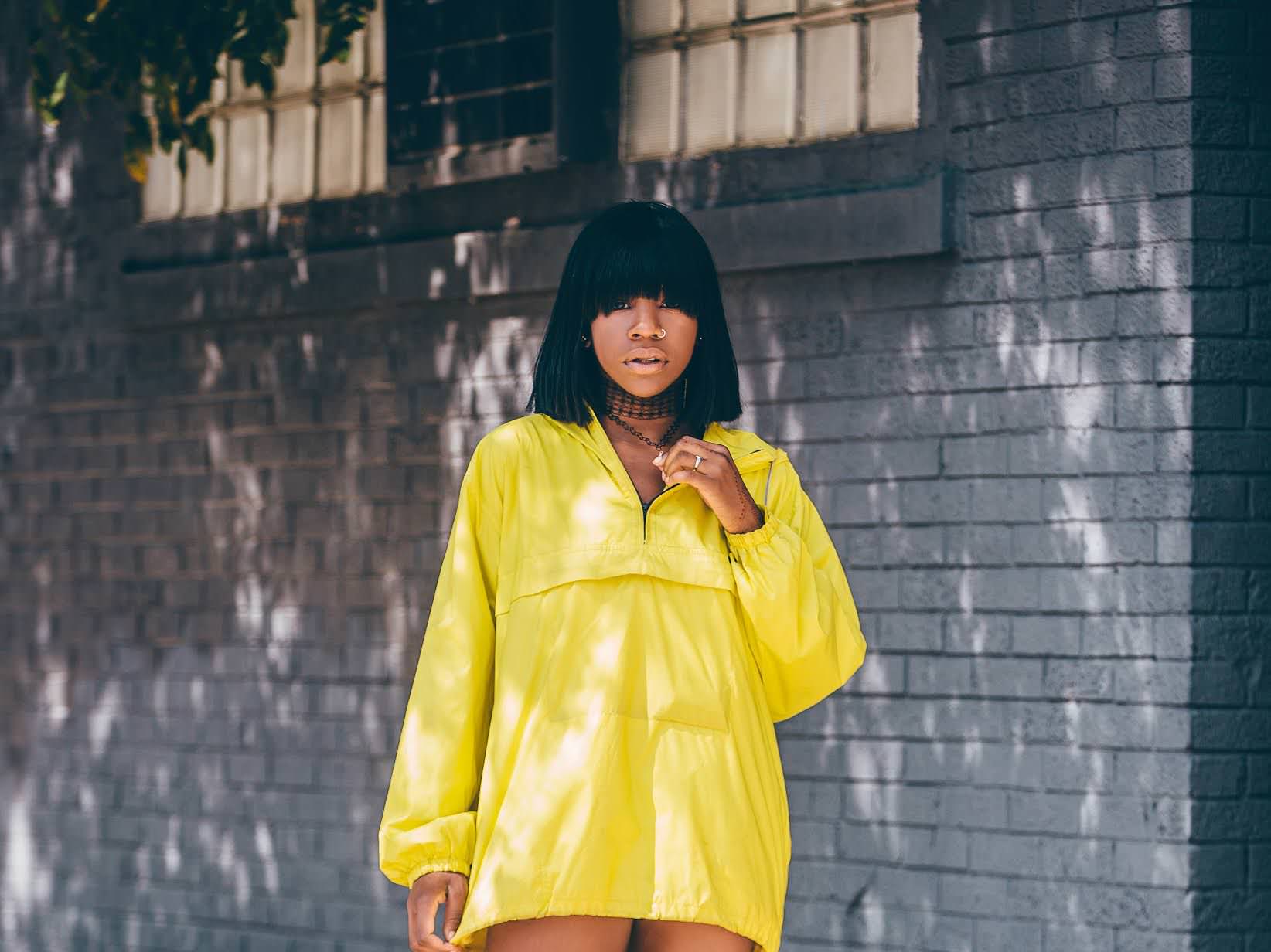 FSD: Since you've put out your first project, what have you learned?
Nina Tech: The biggest thing that I have learned is to make music for yourself and not for other people. If I start trying to make it for other people then I'm going to end up sounding like everybody else I'm really picky about how I put things out. For awhile I would be feeling iffy about stuff and let people convince me to chill about it but now if I feel like something's not right then I'll keep working on it until it's right. I don't put anything out unless I'm 100% confident in it.
FSD: How was it creating your first body of work?
Nina Tech:I set like three deadlines for myself and I missed like all of them. I was just trying to only do songs over beats that I was immediately inspired by. Three out of four of the songs on my EP are produced by DJ Karaoke, he is from Norway and has been supporting me from the very beginning so when he sent them to me I was like wow this is exactly what I needed. They sound really different they're not the average trap beats and that what's I wanted. I wanted it to be something that people really payed attention to.
FSD: How has it been being in school and being Nina Tech?
Nina Tech: School exposes me to a lot of different people and to be a successful rapper I have to be able to appeal to a large variety of people not just the people I'm used to being around. It also teaches me, to be a businesswoman too and it helps me learn the business aspect of things.
FSD: In your music you often express your sexuality through your lyrics, do you feel like our generation is more accepting of that?
Nina Tech: I think people in our generation like to act like they are more accepting about the sexuality thing but not really. I feel like they are accepting of it only if they can put a label on it. Like you have to be one set in stone thing for them to understand it.
FSD: What's next from you?
Nina Tech: I just dropped a new song "Fuck Around" and it's one of my favorite songs I've put out. I'm really proud of it. Also learning how to produce, got a music video in the works, and I'm trying to really put out a lot of content and really have Nina be in everyone's face all 2017.
FSD: Who are you listening to right now?
Nina Tech: I've been looking for other female rappers to listen. I've always listened to Father. I've been listening to his music more. I listen to a lot of old school music like Mint condition and Janet Jackson. Michael Jackson is like my favorite person of all time and then comes Chief Keef who is also my favorite person of all time.
FSD: So, a lot of Michael Jackson and Chief Keef?
Basically.