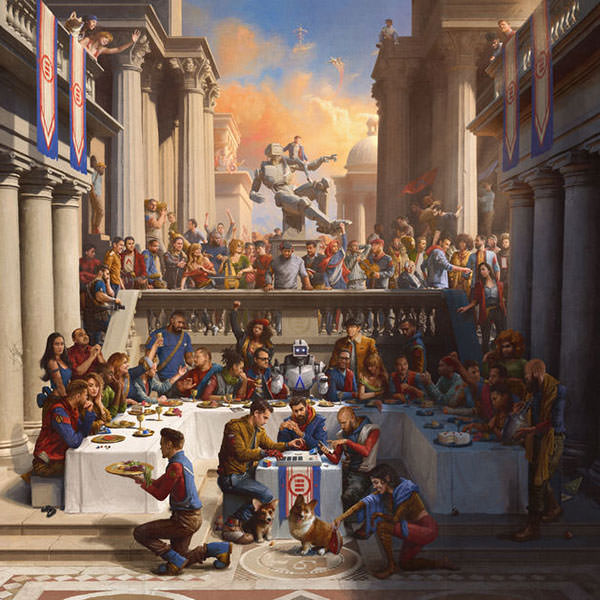 Well, this is quite the pleasant surprise. But in this game, you kinda gotta expect the unexpected. You've likely seen and heard that Logic's eagerly anticipated album, Everyday, dropped today. And while combing through it this morning, I noticed a name as a feature that is usually reserved for the credits inside the album: No I.D.
Yeah you read that correctly, No I.D. is actually rapping on this album. Somehow, someway, Logic made this happen, which to my calculation hasn't happened in 20 years. No I.D.'s one and only (and very good, I will add) album, Accept Your Own and Be Yourself (The Black Album), dropped in September of 1997. Then he pretty much gave up rap all together to focus his time on production and becoming and exec. That choice has been fruitful, but once you have that rapping bug it never really leaves you. At least I assume this to be true.
Enter Logic's powerful "America," a state of the union address in rap form. Legends like Chuck D (!) and Black Thought also appear (Big Lenbo does his thing, to boot,) So yeah, I guess if you're gonna come out of retirement, this is the track to do it on.
No I.D. doesn't kick a full 16, but he's back on the mic, so enjoy it. Stream "America" below.