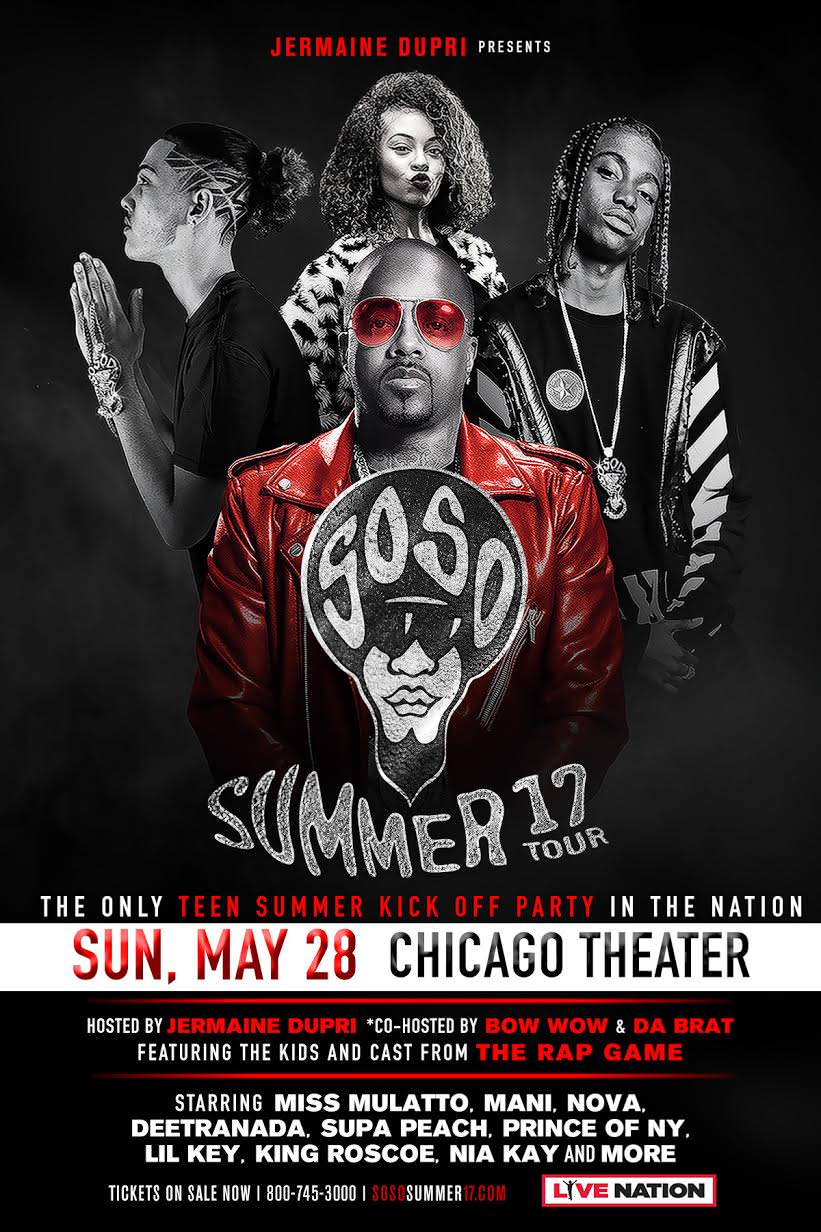 On Sunday, May 28th, Jermaine Dupri's highly anticipated SoSoSummer17 tour blows through the Windy City and will descend upon the Chicago Theater for an unforgettable occasion. This is the ONLY teen summer kick-off party in the nation, and you can attend — and trust that you won't want to miss it. Tickets are available right here for this all ages affair, that will be the place to be on Sunday, May 28th.
The show will be hosted by Da Brat and Bow Wow, and feature Season 1 and 2 Winners Miss Mulatto and Mani & Cast Members of the Lifetime ® hit series "The Rap Game®." Yes, Miss Mulatto, Mani, Nova, Deetranada, Supa Peach, Prince of NY, Lil Key, King Roscoe, Nia Kay and may others will be in the building. So don't miss your chance to catch this. Grab your tickets now! 
By rolling out one of the biggest teen summer celebrations, focusing on the youth, community and the teen culture at large, Jermaine Dupri Presents: SoSoSUMMER 17 will be the summer destination for families, kids, teens, and community organizations. Each night Jermaine will introduce the stars of tomorrow as they set out on their 20-city, summer journey. For more information visit SoSoSummer17.com.
Don't miss! BUY TIX HERE