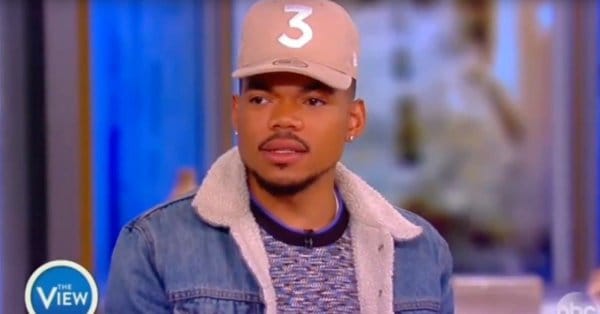 "I'm in housewives living rooms, stop that shine" – Kanye West
Chance continues to be an ambassador for the youth of Chicago, as yesterday he appeared on The View. While on the highly-rated daytime talk show, he spoke on a number of topics than run the gamut in just twelve short minutes — making it one of his most comprehensive interviews in recent memory.
Chance talks Dave Chappelle and the integrity they share, gang violence in Chicago, racism, Lebron James and even said that he wants his daughter to attend Chicago Public Schools. He even answered the question on if he's a gospel rapper or not (he's not.) They also asked him if he'd run for public office and the short answer is: NO.
Sidebar: Chance says Lebron is the greatest ever? Better than MJ? Chicago won't even be mad at him for that. Ha!
This is mandatory viewing. Check it out below.