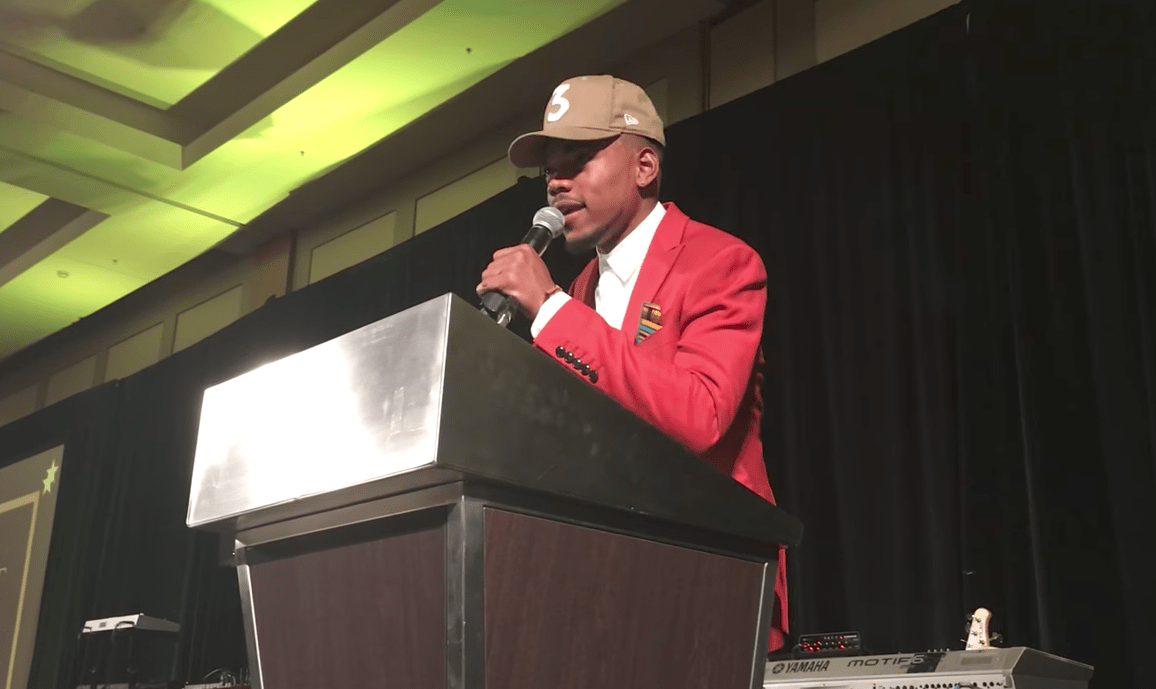 Chance broke records and changed history this year by being the first streaming artist to win a Grammy. Then he did it twice. Then he did it three times. That's real hardware. But Chano being a man of the people, has decided to donate his Grammy for Best Rap Album of Year to the historic DuSable Museum.
Says the Sun-Times
At the museum's "Night of 100 Stars" gala on Saturday, the Chicago native announced he'll be donating his 2017 Grammy Award for best rap album — a historic first ever awarded a streaming-only album — to the South Side museum.

He made history when he earned seven Grammy nominations, after the Recording Academy relaxed eligibility rules allowing music released on streaming platforms, taking home "Best New Artist," "Best Rap Performance" and "Best Rap Album," for his album "Coloring Book."
Back in January, Chance was named as one of the museum's trustees, so it appears he's already making movies as their new appointee. This is super dope. I'm gonna need a pic with that one.
Watch video of the ceremony below: