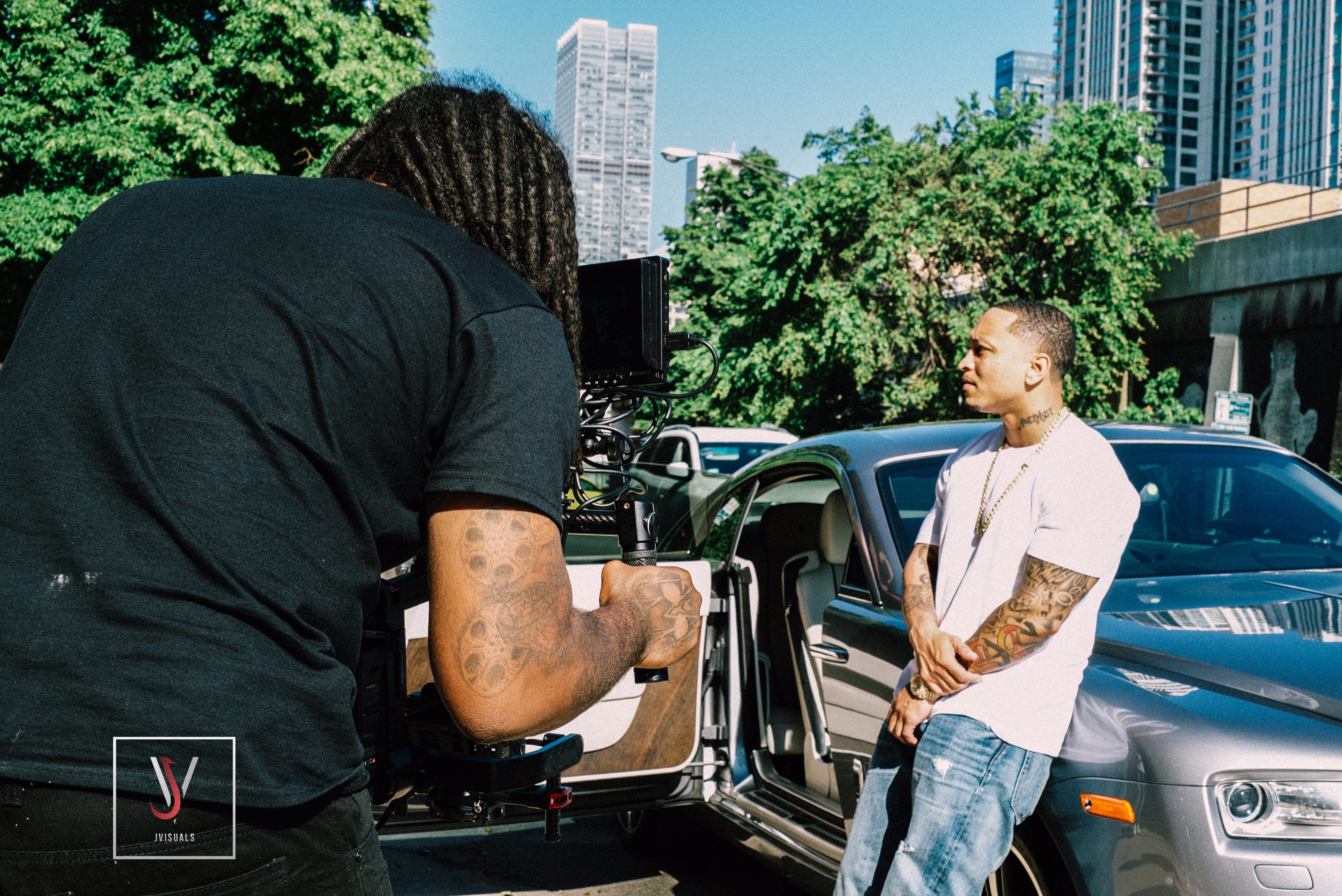 "Parked the Rolls in the middle of a war zone"
I haven't been excited about a song in quite a while like I have with "Good 2 Be Home." Bump J's triumphant return to the mic after nearly a decade locked down. Such a strong comeback, and one that proved that people are still riding with Bump like he never left. The interest is still there, and so is the excitement. The track hit with a boom and has been racking up the plays ever since.
So what's the next logical step? To drop a video, that's what. And earlier this week, Bump joined forces with Zae to shoot the official clip for "Good 2 Be Home" in Chicago. Tonight, we have some exclusive pictures courtesy of the Goon Squad camp as well as a quick trailer.
We highly suggest you check it out below and stay tuned for its release date. Bump is back. Don't say we didn't warn you.