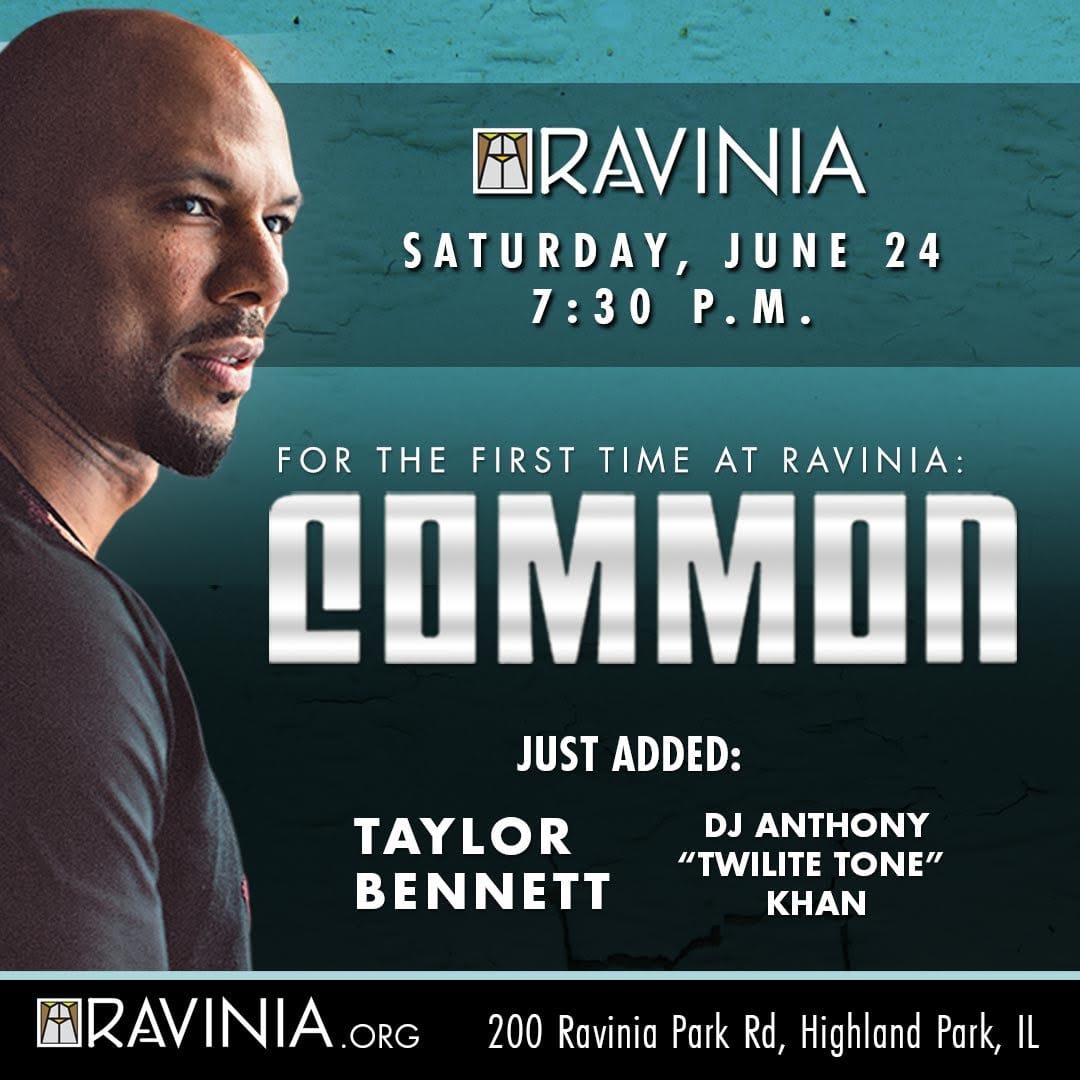 Update: now with Taylor Bennett and DJ Anthony "Twilite Tone" Khan opening up the show. Even more fire on deck!
This Saturday, hometown hero Common hits the legendary Ravinia outdoor venue in Highland Park. This is going to be crazy.
Common has been one of the most highly influential figures in rap music, with his poetic lyrical content and timely messages. This Chicago native has done a number of hometown shows, but for the first time is gracing the stage at Ravinia Festival, America's oldest outdoor music festival.
Common
Pavilion
Saturday, June 24, 2017
5:00 PMGates Open
7:30 PMConcert Start