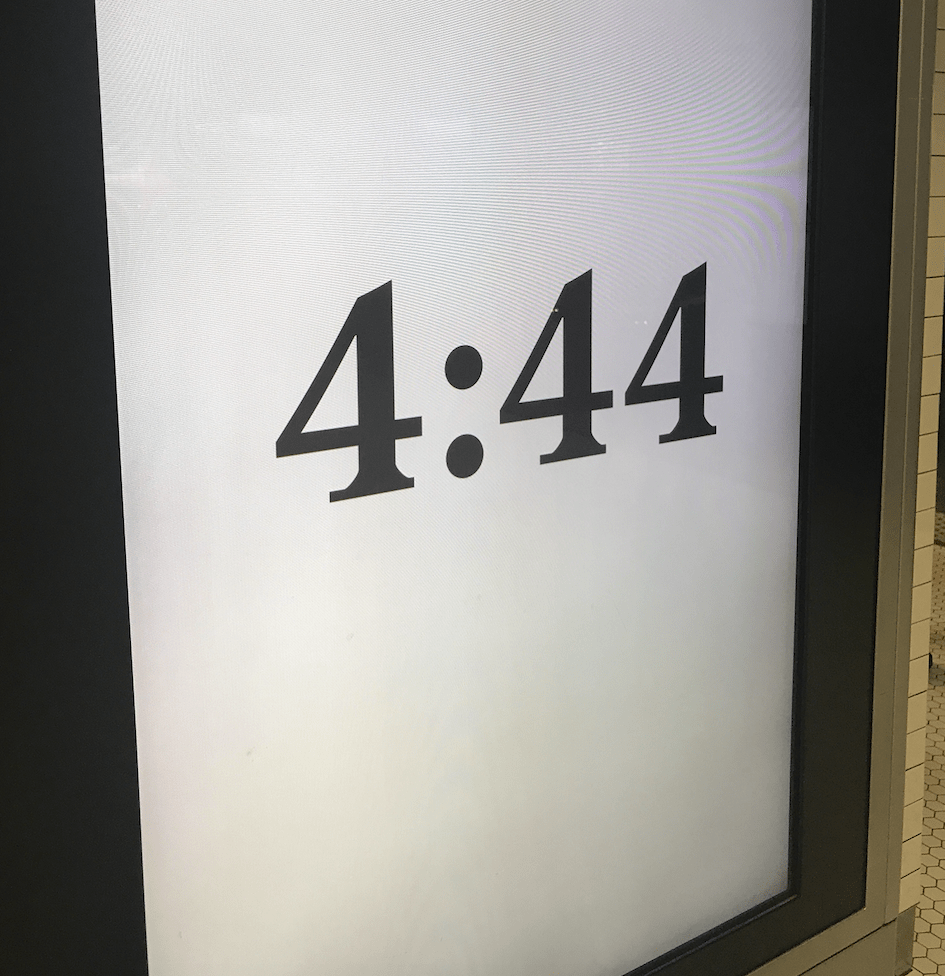 By now you've surely seen the above image. Online, on social media, plastered around town — it's literally everywhere. I saw it all over the city of Chicago this weekend. But what does it mean? Well, we now know it's Jay Z's new album, dropping via Roc Nation on June 30th, exclusively on Tidal and Sprint.
Rumors of the album have been swirling for months now, and insiders pretty much confirmed this was happening a while ago, but last night at the strike of midnight, Roc Nation employees sent out an email blast confirming the album, it's drop date and some other pertinent info.
This morning, however, Twitter was in a frenzy over news that No ID was to produce and executive produce the album in its entirety. Rumor, huh? Some lightweight sleuthing revealed the account who broke the news — the culprit being an LA based director named Chris Black. Not sure if this cat was to be let out of the bag, but either way, No ID has been trending on Twitter all day today.
New Jay-Z album, 4:44, produced entirely by No I.D.

— Chris Black (@TheBlack) June 19, 2017
This comes on the heels of No ID's announcement of being named Executive Vice President of Capitol Records. Talk about a big few weeks for the Chicago native. No ID has yet to confirm these rumors, but his strict 'no snitching' policy probably will keep it off the record until we get the album in 11 days. We'll keep you posted with more info as it becomes avail.
Check out the official press release below:
On the heels of announcing a first-of-its-kind partnership and offer, global music and entertainment platform TIDAL and Sprint (NYSE: S) are excited to share JAY-Z's new album, 4:44 – the first in a series of exclusives offered to the 45 million postpaid and prepaid Sprint customers and existing TIDAL members.

Who: JAY-Z

What: New Album – 4:44

When: 12:01 a.m. ET Friday, June 30

How: New and existing Sprint customers can take advantage of the complimentary six-month trial of TIDAL HiFi at Sprint.TIDAL.com or by visiting a Sprint store.1 New Boost Mobile customers can subscribe during the activation process in-store or online at boostmobile.com. Existing customers can add the monthly subscription online via My Account (web and smartphone), in store, or by phone. New TIDAL members worldwide can visit TIDAL.com/Try-now.