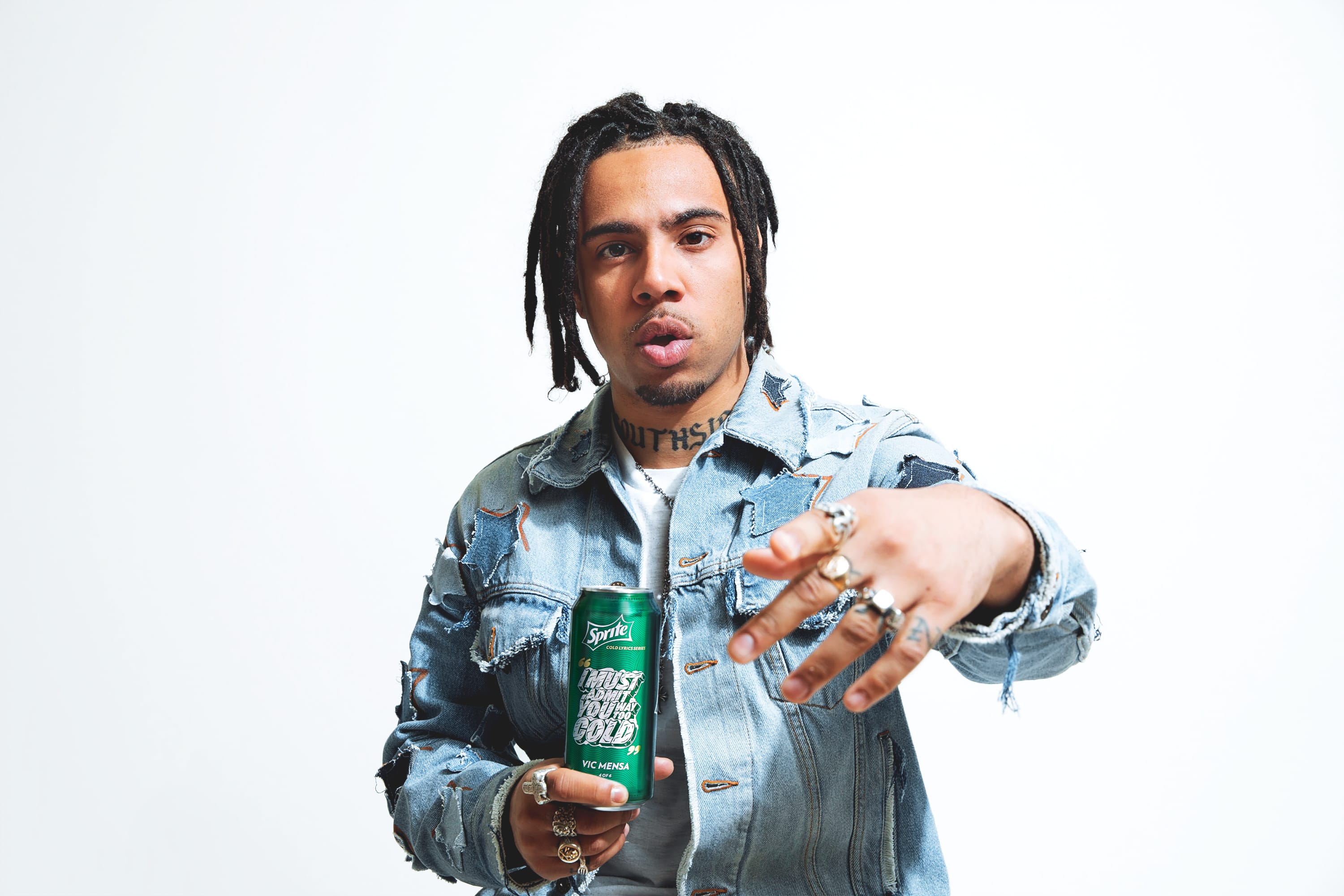 Congrats are in order for Vic Mensa, who just partnered with Sprite for his very own lyric-infused can, as part of their Cold Lyrics series. In the past, artists such as Drake, Biggie, Nas and Rakim have had their lyrics grace the can; and now Vic joins that esteemed class.
The lyric featured is "I must admit you way too cold," and the cans will hit select retailers any day now. Vince Staples, DRAM, Kamaiyah, Lil Yachty and Kap G will make appearances on the cans as well.
I gotta grab one for myself, this is too dope. Those old enough to remember the Sprite ads of the 90s, respect the brand for giving shine to artists like Grand Puba, AZ, Nas, Pete Rock & CL Smooth, Common, Kool Keith and many others.
Additional pics and info can be found below.
The limited-edition Summer Sprite Cold Lyrics Series includes 16-ounce Sprite cans and 20-ounce Sprite bottles and is available in convenience retail and other retail stores nationwide. More information about the program is available inthe press release below my signature.