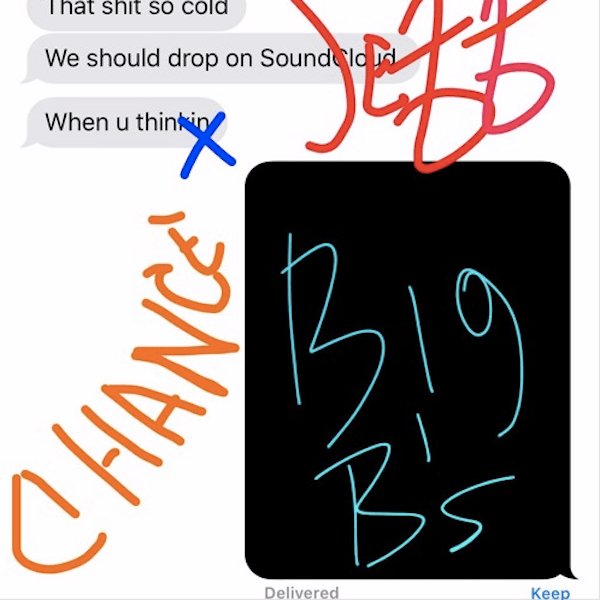 In his quest to keep Soundcloud alive, Chano pulls out all the stops on "Big B's" — his latest collab with Thugger. The catch? It's only available on Soundcloud. Duh.
Chance announced yesterday that he's doing everything in his power to help keep Soundcloud going, despite rumors it only has enough cash to last another 50 days. Pssh. Leave it to Chance to save the day. Put a cape on that man.
Check out "Big B's" now.