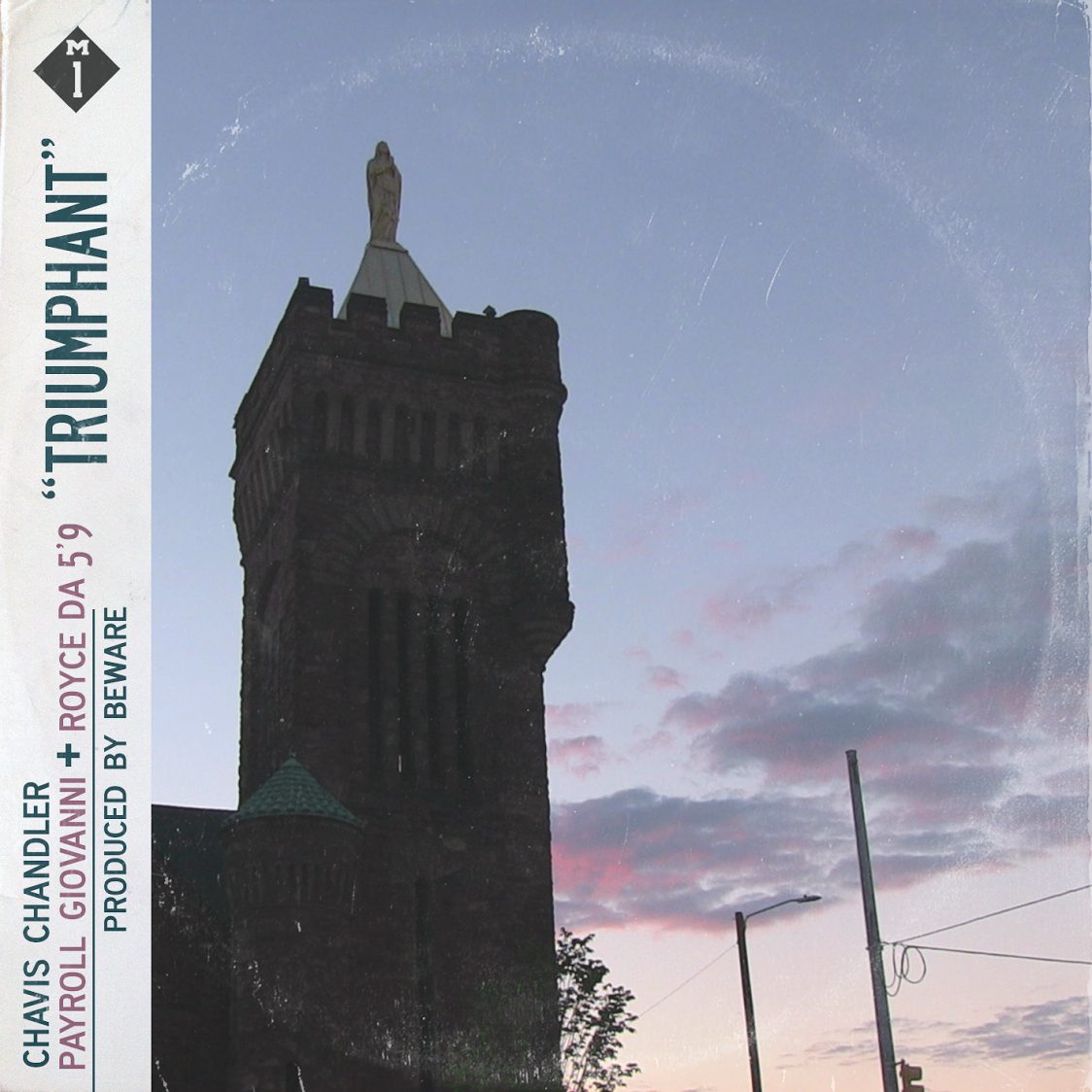 Today we take a trip up to our sites second home: Michigan. And we venture north to the Wolverine State to lock in with producer BEWARE who has assembled an all-star cast for his latest release "Triumphant." Somehow, some way, he was able to get Royce, Payroll and Chavis on the same track — no easy feat. But these guys rep for their city like no other, so it's a true Detroit family affair on this one. "Triumphant" is dedicated to that round-the-clock hustle, no matter how you get it. No matter how you make it, you gotta figure out how to stack — or starve.
This track is pulled from BEWARE's forthcoming album, Woodward Ave, which features a slew of Detroit-based talent including the aforementioned as well as ElZhi, Drey Skonie, Red Pill, Seven The General, Nick Speed, Nolan The Ninja, Adam Reverie, Oba Rowland, Jibreel Price, Cool African, Melanie Rutherford and more.
Triumphant, indeed.
The album drops on September 1st (the track list is below), and to continue BEWARE's campaign he's given us the world premiere of this Detroit all-star posse cut. We're thankful for this one. Celebrate below.