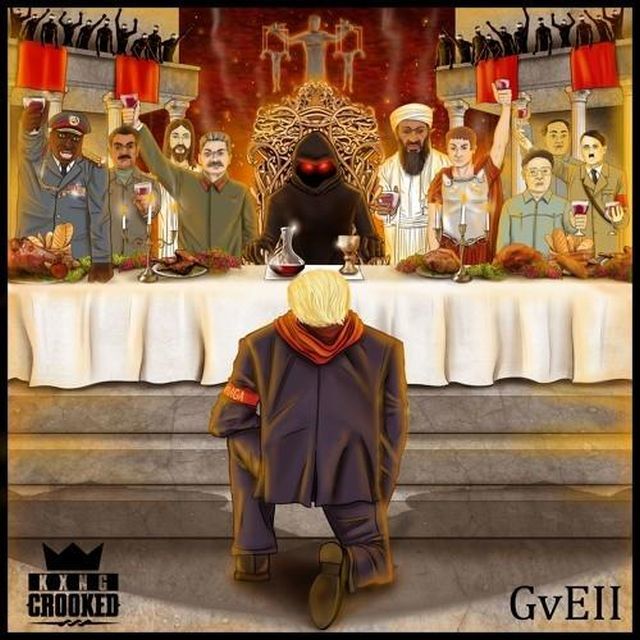 Words by Jabari Carter @1DJFirstClass
We have a lyrical assassination on our hands here.
Both Royce and Crooked are some of the strongest lyricists in the game, and this track finds them spitting venomous lines aimed squarely at the conservative party. "Truth" is the first single off Crooked's upcoming album Good Vs Evil 2, which drops December 8th, 2017. You might notice the particularly controversial artwork, which depicts a kneeling Donald Trump awaiting approval from a conglomerate of historically evil figureheads, including Bin Laden, Adolf Hitler, Fidel Castro, and more.
As far as the lyrical content, the Slaughterhouse lyricists are in fine form, but that's to be expected. Crooked kicks things off with a savage flow, spitting some serious head-turning multi-syllable bars: "the hood is movin' different than you envisioned consumerism's the new religion, there's fewer Christians and fewer Bishops."